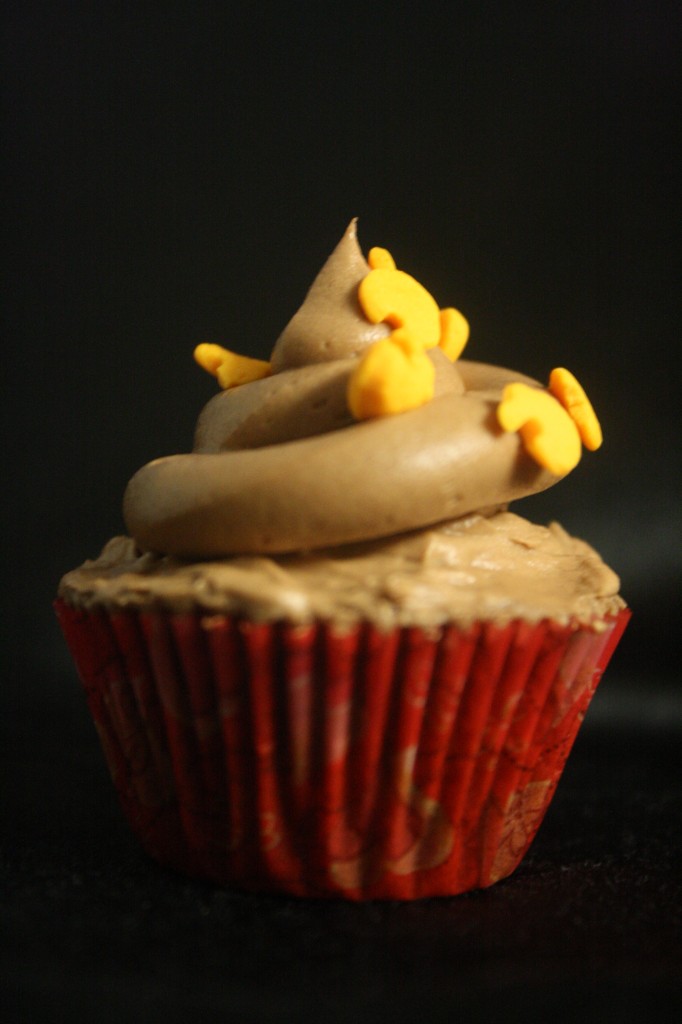 World Nutella Day.  Isn't it a great day!
Just in time for the Super Bowl too – so I could have a reason to make these wonderful bites of deliciousness and not eat them all.
Enjoy.
I searched the internet, then combined a couple of recipes.
1/2 cup self-rising flour
1/4 teaspoon salt
2 tablespoons unsalted butter, softened
1/2 tsp vanilla
1/4 teaspoon almond 
1/4 cup sugar
8 ounces Nutella –
2 large eggs
2 tablespoons skim milk
Cream eggs and butter and extracts, add in nutella.  Scrape sides.  Add in dry ingredients, alternating with the milk.  Mix until you get a smooth consistency. 
I used mini cupcakes liners – makes about 30-36.  Fill no more than half way.  Spray liners of course.  Bake at 325 for about 15 minutes, don't overcook these babies.
Frosting:
1 1/2 sticks unsalted butter, softened
1/2 cup Nutella, mine was pretty heaping of a 1/2 cup
3/4 tsp vanilla
1 Tbs skim milk
1 cup sifted powdered sugar
Mix butter and nutella.  Then vanilla and milk – finish with sugar. 
Don't eat it all before you get it on the cupcake.