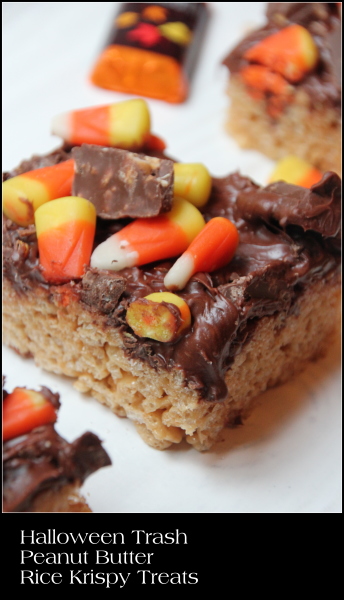 Now that Halloween is over and a new month is upon us, must of us are gearing up for the other two big holidays – Thanksgiving and Christmas.  Let the baking season begin (or, um, continue).
Some people wonder what inspires me to cook what I do.  One of the ways is by following great foodie people on Instagram.  That's how these came about.  One of the best places in Savannah is Back in the Day Bakery. Cheryl Day, co-owner and baker, featured a chocolate covered rice krispy treat yesterday in her feed.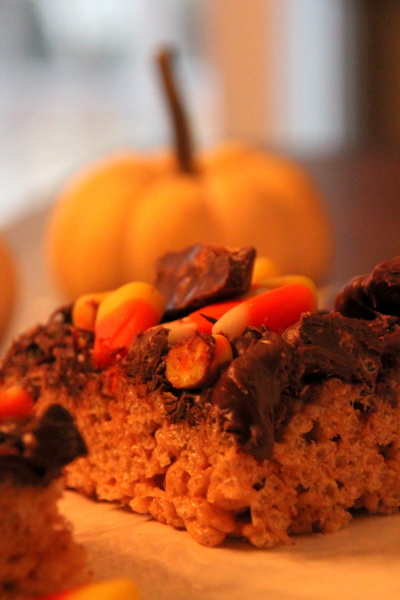 Well, I thought I would just run to target with my littles and get the ingredients.  Little did I know that it would be the worst Target run ever.  In front of our local Target store, the city has been demolishing a building.  The backhoes and front loaders and bulldozers are in full force.  Yes, I'm a mom to two little toddler boys!  My older one is mesmerized by their action.  So, cue drama and meltdown as I pushed the boy-filled cart toward the Target entrance, away from the construction site.  Then, I get in there and finally am able to calm him down, when my younger one who is usually happy as a clam in a store, completely screams his head off for 20 minutes while I'm in the store.  He was teething.  But, I couldn't find the marshmallows.  I had everything else.  Finally just put everything back on the shelves and walked out.  Forget making dessert.
Well, later that afternoon I decided I still wanted to make them and we tried again.  This time at our local Publix.  No construction site.  Employees with candy and balloons.  They were happy. Momma was happy.
Thankfully, these were made.  I'm not usually a fan of milk chocolate anything, but I'm glad I went with the milk chocolate frosting as it was just perfect paired with the peanut butter in the rice krispy treat.
This is a perfect way to use up all of your leftover Halloween candy – or give you a perfect excuse to go buy more!

Halloween Trash Peanut Butter Rice Krispy Treats
Prep time:
Cook time:
Total time:
Perfect use for all of your leftover Halloween candy
Ingredients
1 T unsalted butter
3 T creamy peanut butter
1 pinch kosher salt
1 bag mini marshmallows
½ tsp vanilla extract
6 cups crisped rice cereal
1 container milk chocolate with chocolate chips frosting
leftover halloween candy
Instructions
Grease a 9x13 pan
In large pot, melt together the butter and peanut butter.
Add salt and stir.
Add marshmallows and stir until melted.
Add in vanilla.
Set pot off the heat.
Stir in cereal.
Press into 9x13 pan by using a piece of parchment paper so the mixture won't stick to your hands.
Let cool.
Frost with frosting.
Immediately top with leftover crushed Halloween candy.
Let sit to harden.
Enjoy!