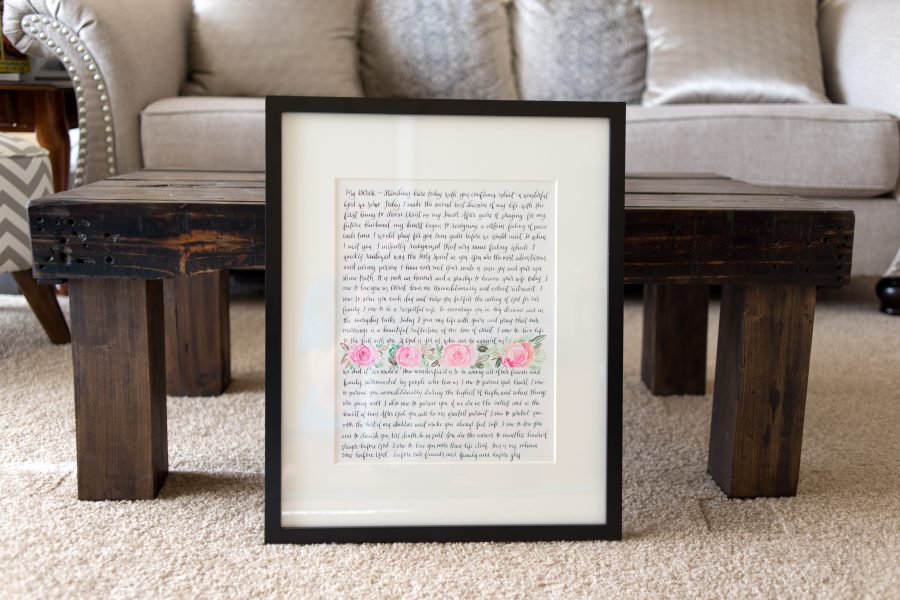 I've loved handwriting ever since I started using thick pencils and crayons. I've always loved my natural handwriting even as it has evolved over the decades. But, I've come to love handlettering and modern calligraphy as a way to write pretty, meditate on the Word, encourage parents to pray for their children, and establish marriages and make wedding invitations prettier.
And watercolor is my newest love. In the last year I've grown in this art and have so much more to learn!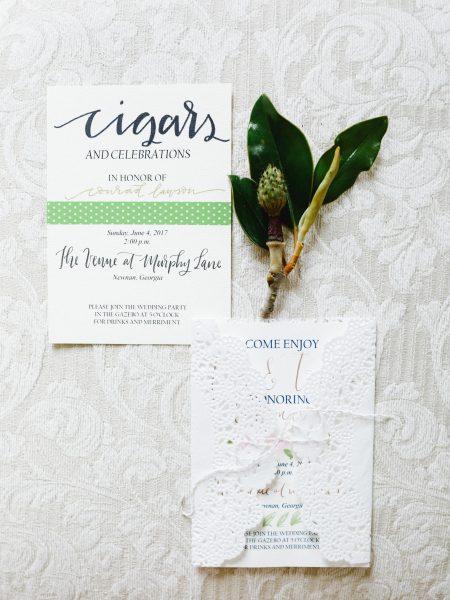 All of my work is custom – specific to your needs. You can see most of my work on Instagram #kcreativesart.
I do pointed pen calligraphy, brush lettering, watercolor lettering.
Let me help you with your lettering needs. Contact me kimddavidson@gmail.com
Lettering featured in Southern Bride and Southern Celebrations and The Southeastern Bride.
Photos above taken by Kandi Daniel and Audrey Grace Photo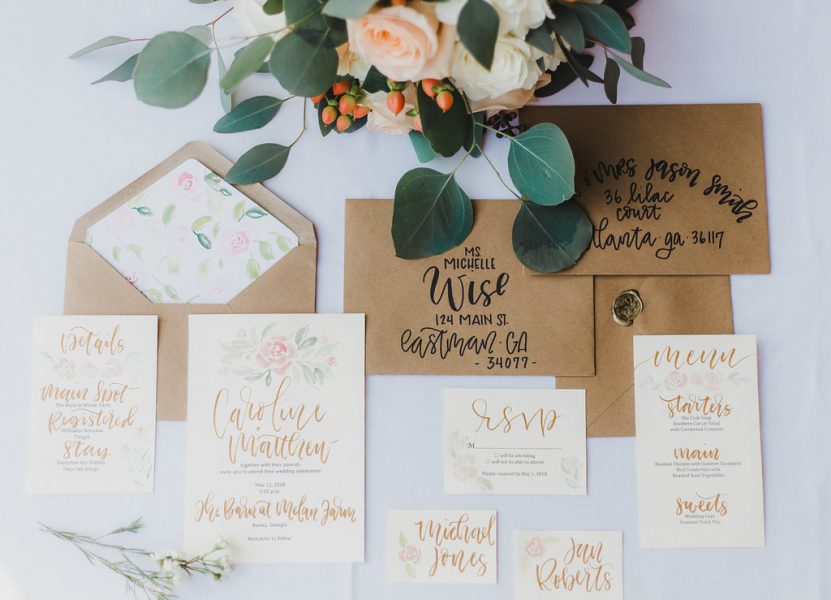 Photo above taken by Katherine Beasley Photography
Photo below taken by Linda Threadgill Photography