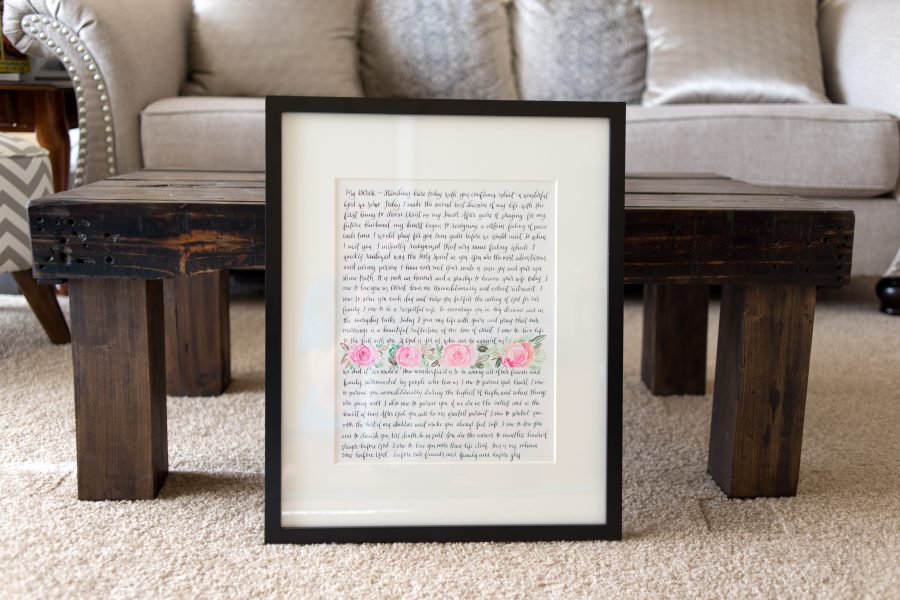 I've loved handwriting ever since I started using thick pencils and crayons.  I've always loved my natural handwriting even as it has evolved over the decades.  But, I've come to love handlettering and modern calligraphy as a way to write pretty, meditate on the Word, encourage parents to pray for their children, and establish marriages and make wedding invitations prettier.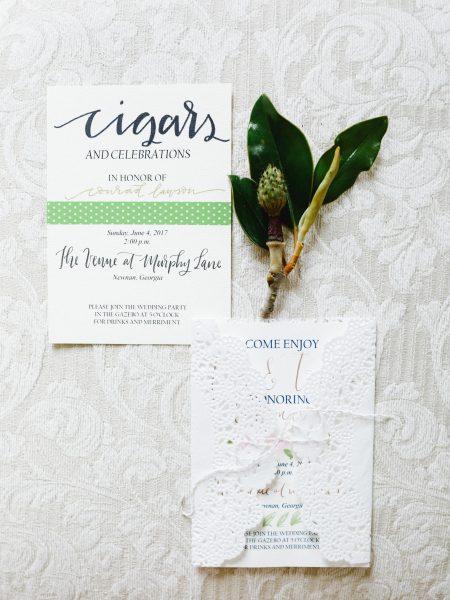 All of my work is custom – specific to your needs.  You can see most of my work on Instagram #kcreativesart.
I do pointed pen calligraphy, brush lettering, watercolor lettering.
Let me help you with your lettering needs.  Contact me kimddavidson@gmail.com
Lettering featured in Southern Bride and Southern Celebrations
Photos above taken by Kandi Daniel and Audrey Grace Photo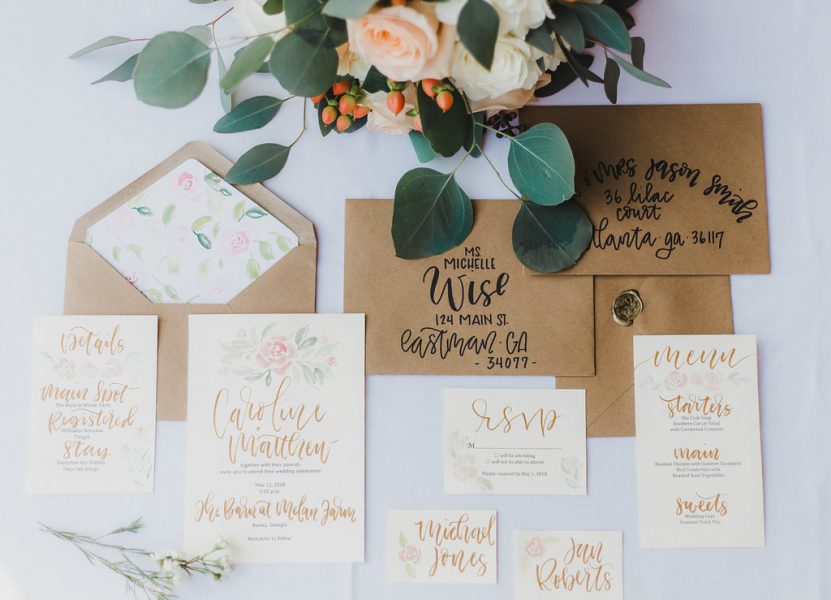 Photo above taken by Katherine Beasley Photography