Love Mexican.  It ranks up there with my fave foods.  Can you go wrong (yes, you can, just let me tell you, bad Mexican is not good)?  But, Mez is not one of them.  This restaurant had been highly recommended to me – and it is owned by the same restaurant group that owns others I've loved (518 West, 411 West, Squids).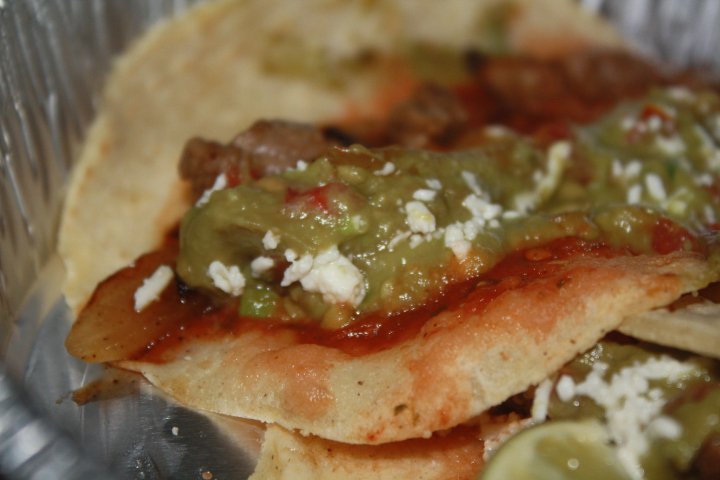 Unfortunately, my first taste of this restaurant was take out, but I'm not complaining.  Its the best take out Mexican I've ever had.  I can't wait to actually go to the restaurant – I know it will be so much better.  Authentic, contemporary Mexican – can it be done?  Yes.
I had carne asada tacos – in corn tortillas (I would have preferred flour, but I was told these are more authentic).  The meat wasn't tough at all – and the gaucamole was fabulous.  A perfect sauce to the seared meat. 
You are going to pay for what you get – none of this 2$ taco thing.  But, when they taste this great – its worth the money!  I really want to go back and try everything on the menu?  Who's up for doing that with me?