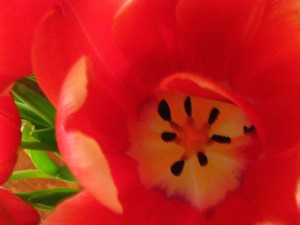 Most people say that resolutions are a good way to spend the first week of January – then they all go by the wayside. 
I wanted to give you an update on them:
1.  40 Day Fast has totally gone away.  Not totally, but some have changed.  I don't keep a many sweets in the house (not even cool whip).  I haven't watched as much television, so that has freed up time for other things.  The only fruits and veggies has changed and expanded to Meatless365.  Up at 5 is good on most days.  Hard but good.  And computer off by 9 is also good on most days, but not every day. 
2.  Bible Reading Plan and memorizing Philippians are both going well.  Philippians is going better, but by the end of the week I'll be back on track with Bible reading plan.  This is why getting up at 5am and turning off the computer by 9pm helps.
3.  I have been blogging regularly, maybe not strategically though.
4.  Reading a book a week: DONE.  I'm completing my second book this week!  Right on target!
5.  Increasing this, with an Etsy shop in the works.  And lining up things to photog.  It doesn't help with it so cold outside though.
6.  3800 words in (not including Scriptures or quotes).  Must right 1800 a week.  Diligent.  This post helped me this morning think more about that. 
7.  So far, staying the same.  But my birthday and snow days do not help.
8.  This has gone well and I love it!
9.  I forgot my phone for the 5k so that didn't help and I had horrible time with hills and mud and ice on the race course.  But, I am still on tap for the 10 miler and half later in the year.
10.  This is going well!  I love Philippians.  Accountability is good in this one!
11.  I have done more yoga, and I love it! 🙂
So, some are good.  Some aren't.  But, goals none the less.