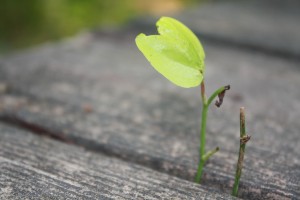 1.  I'm very thankful for MLK.  Not only for his vision for racial equality (or however you want to say it), but also because we get a day off.  Not that I won't be working today, I'll just be working from my bed and then my second office (different location).
2.  Honest here: Its been a tough week.  Even though I had a fabulous time in Wilmington, I have not been sleeping well since Tuesday.  I usually sleep sound through the night and would love to get about 9 hours of it (my busy life does not allow for that and for me to get everything done).  But, two times since moving here I have gone in a period of not sleeping well.  I went to bed last night about 1130 and just prayed to Jesus that He would grant me at least 6 hours of good sleep.  The first time I woke up was around 645, thank you Jesus for that sweet answer to prayer!  Still tired, not caught up, but much to do, so I hopped out of bed around 815.
3.  I had three great conversations with three new friends yesterday:  Thankful for them and for the wide variety of conversations we had: running, vegetarianism, and writing.  They were all very needed yesterday.
Link Love
1.  I am making this tonight to bake in the morning when I return from the gym.
2.  This will be a late night drink for me this week since I will have a lot of late nights. 
3.  This is a very inspiring post by Kendi.  This is especially needed when I have so many dreams.  These are the ones that are up to me: do my job well, social media/blogging success, writing a book, losing 30 lbs, be vegetarian, and running successfully, travel and do food photography/writing, and being a great photographer.  Then there is one that I can't do by myself.  Thank you Kendi for this dream report.
4.  Anyone in RDU wanna come have this recipe with me?  This looks amazing. 
5.  Love my friend's blog on the topic of food. Some of her previous thoughts in a conversation with me has spurred me on the last couple of months since meeting with her. 
I know this week's is short, but I feel like these are more specific to what I want to do.  Hopefully you like these Monday editions.  I hope you see a little bit of me in these and learn what is going on in my head and heart and busy schedule.
Have a great holiday!
4.