The taste of summer – at breakfast!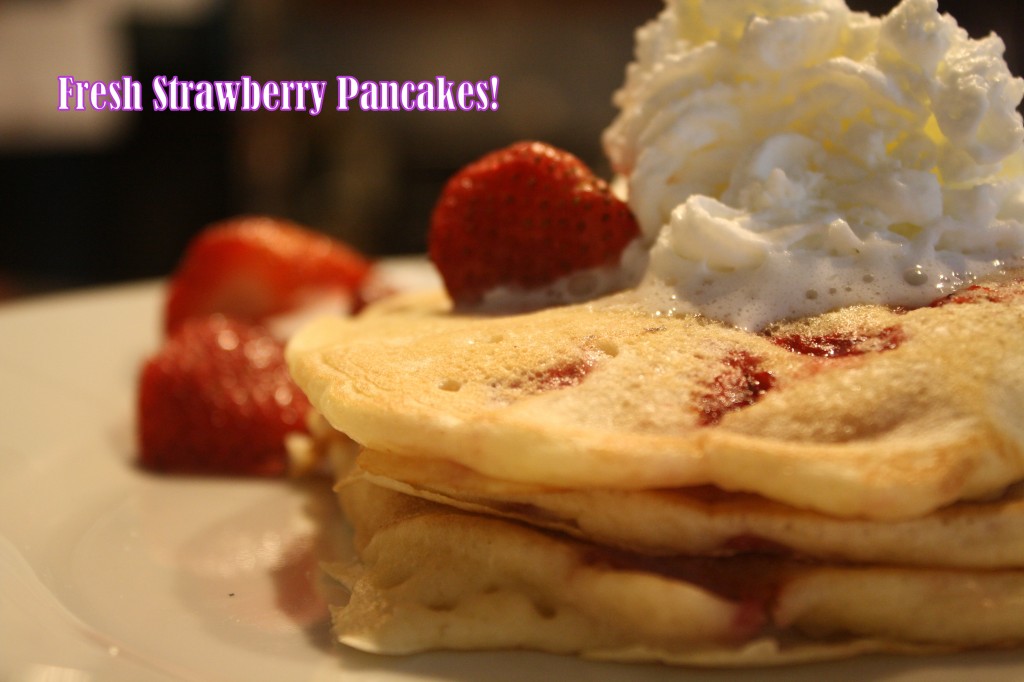 I went strawberry picking the other week, got about 6 lbs and was exhausted.  That's what being pregnant will do for you.  Well, I had some left and they were just about to be gone (meaning, they were going bad) so I wanted to use them up.  So, I woke up one morning and thought I'd look up a recipe.
I tweaked one I found on the internet and came up with these.  Light and fluffy, perfect with some added berries on top and some real maple syrup.  This batch made 10-12 pancakes depending on how big you want them.  Enough for the hubs to have some leftovers the week I'm out of town.
Enjoy the fresh summer taste!
1 1/4 cup all-purpose flour
2 tbsp light brown sugar
1 1/2 tsp baking powder
1/4 tsp baking soda
1 cup buttermilk
1/2 cup skim milk
2 large eggs
2 tbsp canola oil
3/4 cups sliced strawberries 
Mix dry ingredients, then wet ingredients and combine.  Spray griddle pan and cook the pancakes (I used 1/4 cup to scoop out the batter) over medium heat until bubble form around the edge of the pancakes.
Enjoy warm with butter, syrup, or whipped cream, and if you are a strawberry freak like me – more strawberries!