Several of you have asked to see this, and we finally got it put together to the point where I was ready to show you.  I'll tell you at the end what other things we still wish to do in his little room!  We are thankful for finally be in a spot, now that he is almost 5 months old, for him to actually have his own room with all of this goodies in place!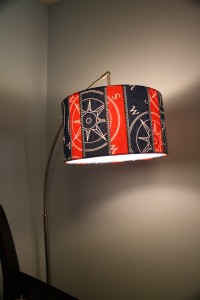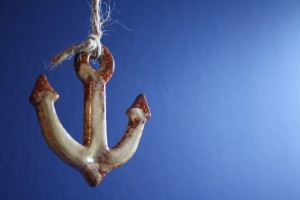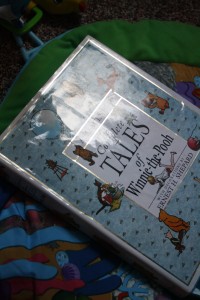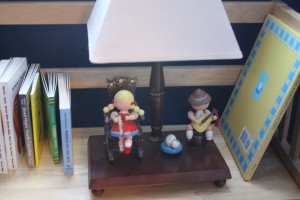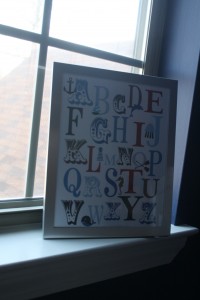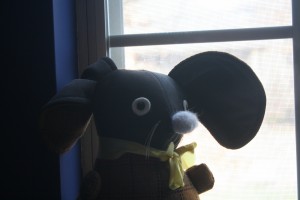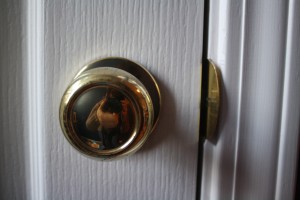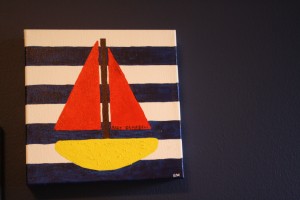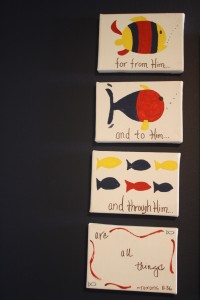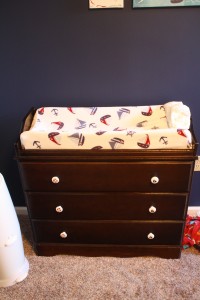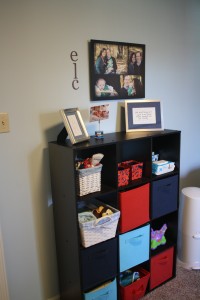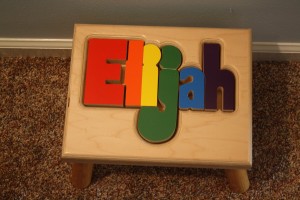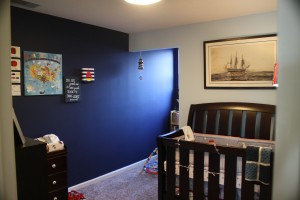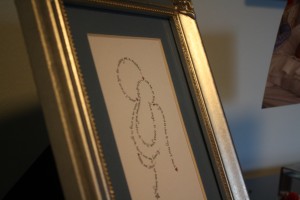 So, what do we have left to do.  I want to do more canvas art for his walls including a Calvin prayer that Mister loves for him.  I want to paint the bookshelf red to match his room.  And we want to get a little rug.  The rug we had picked for his room doesn't fit.  So, we'll have to use it somewhere else!
Thanks – and visit anytime, to see it in person!