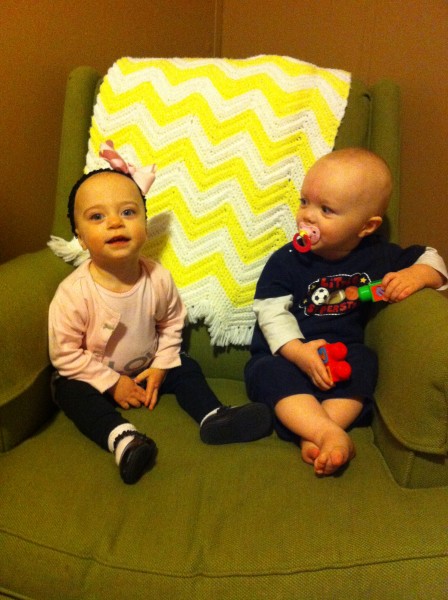 Tuesdays.  Tuesdays aren't very special.  Tuesdays aren't Mondays that get a bad wrap for being the beginning of the work week.  Tuesdays aren't Wednesdays to be known as hump day.  Tuesdays aren't Friday Saturday or Sunday so it can't be called the weekend.
But, Tuesdays, especially this Tuesday in particular, is good for friends.  I drove out to see a friend and spend the day with her and her daughter.  As you can see by this picture, we didn't bring my son's pacifier so he had to borrow one of her pink ones for him to take a nap.  He then managed to hit his head on the coffee table.  He wore a pink bib for lunch.  He slept in a pink pac and play.  I cooked black beans over there that we used for dinner tonight on our breakfast tacos.
We talked about church, kids, hardships for friends, goals for 2014, marriage, running, trips, anniversaries, eating out, etc.  We played with our kids.  We ate a delicious lunch.  I snacked on some Christmas crack (not diet friendly).
It was good just to chill, be real, and sit in a living room other than my own with a friend whom I've come to love and just be.
Sit.
Talk.
Eat.
Love.
Play.
(This is linked with Emily Freeman's Chatting at the Sky Tuesdays Unwrapped for December)
(And I usually don't let my son have a pink paci – so I can't believe I'm even posting this!)