Today, I went to the Rifle Paper Co. store in Winter Park, FL. If you aren't familiar, take time and saunter through their website. There you will find beauty, flowers, letterpress, stationary, gifts for everyone on your list (male and female), journals, candles, etc.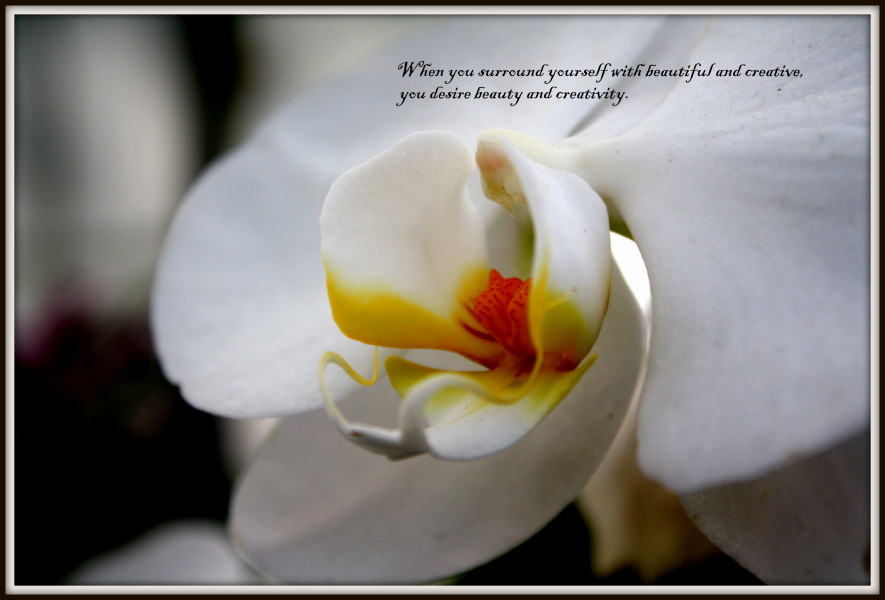 As I walked out of the store with my (clearance) 2014 Secret Garden Botanicals wall calendar and a Valentine's Day card (also on clearance)…one of my thoughts was this:
When you surround yourself with beautiful and creative…you desire beauty and creativity.
Being in Rifle Paper made me want to be creative. I didn't feel beautiful enough to be in there (jeans, tank, and my husband's sweatshirt, hair in a ponytail, no makeup on). But, it spurred me on to be more.
The calendar now has a place on my desk on an easel. So does stationery, my camera, sketch pads, journals, pens, markers, and space to write and create.
Do you have a creative space?
Do you desire to be creative?  If you are a believer, God created you to be creative.  He is the Creator.  We are made in His image!
You really can be creative anywhere – but it sure does help to be surrounded by beautiful and creative!