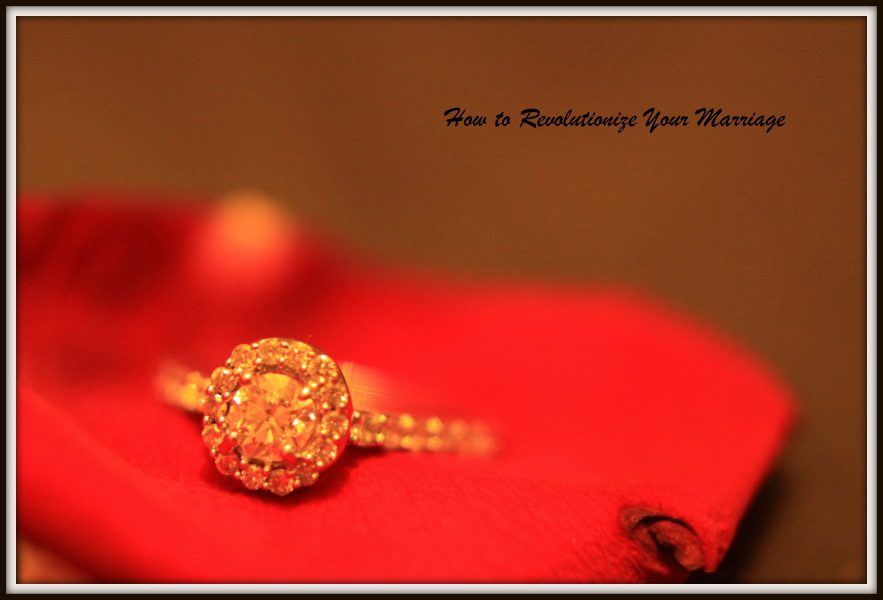 I don't know of any married woman who says "My marriage is perfect, we don't need to improve in any area."  Its just not said.  If it were said, there would be less divorces, no need for marriage counselors, or all the books in every bookstore about how to improve your marriage.
This is a simple, practical post. There are many spiritual things you can do to impact your marriage: pray (find a prayer journal here), read Spiritual Books, submit to your husband, and apply the gospel to every aspect of marriage.  This blog post won't cover any of those but it more practical in nature.
Do this every day and I guarantee you will find more happiness in your marriage.  We've tried it – and it works.
Find out what blesses your husband and seek every day to do that very thing.
Here are some ways that plays out in our marriage.
Today: I made the bed. (My bed was seldom made before I got married). Sometimes, my husband makes it, but today I did.  I made decaf slightly sweetened tea.  He loves to have tea to drink at night with our dinner but can't do the caffeine that late at night.  So, I made tea.  It took all of 10 minutes of hands-off time in the kitchen.  Not difficult.
This week I've taken to decluttering one area of our home each week day.  Clutter isn't a good thing for my husband.  He likes a neat home when he walks in the door.  So, this week I've decluttered two areas in our master bedroom and put away and sorted all the boys' clothes upstairs, and cleared off the fridge with all the Christmas cards we've received (we will be praying through those at meal times in our home).
Sometimes: its make his favorite meal. My husband's favorite meal is spaghetti casserole.  It is not the most healthy dish to be made.  But, that is why it blesses him.  He really loves it but it is not my normal go-t0.  So, when I do make it he knows I'm making it primarily for him.
Here is the bottom line.  None of these things that I've mentioned may mean squat to your husband.  But, they mean a lot to my husband.  Key to this working is: study your husband.  Ask him what will bless him.  Ask him about tasks he would like you to complete during the day or sometime that week.  Make those items a priority on your to-do list that day.
And please, come back and let me know how it makes a difference in your marriage!  Blessings!
Read Philippians 2:3-4 for more info on this topic!
Photo credit: my ring and Erica Cooper Photography