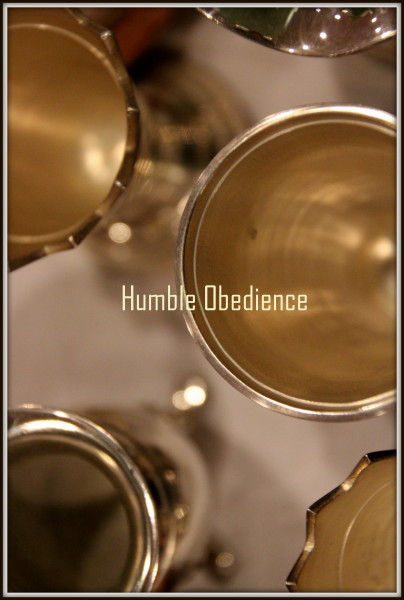 I love small, simple reminders and this week I have definitely found them in Chapter 5 of Found in Him.  Life is at times completely overwhelming.  I don't mean the big picture life – I mean the every day, every moment, will my husband ever get home, when will nap time come, can I please go on a walk and not freeze life.  Do  you know the one I'm talking about?
Then I read this.  Calm enters.  Waters still.  Life becomes unhazy (though I might still need a nap).
The reminder that Christ died for me.  That's all.
The Gospel is not about self.  Much of this world is – but the gospel isn't.  If you start with self – you've started in the wrong place.  Start with God.  That's the best place to start.  If you need a Savior (which all of us do) – you can't start with yourself.  That road will lead you wrong every time you go down it.  "Take off all your self-protection, self-righteousness, hollow pride, excuse making, self-pity, and crass unbelief.  This gospel, the true gospel, is not about you. (pg 96)
Another book I've been reading is the Maximize Your Life 31-day Devotional (online) – by Brian Houston (Hillsong pastor).  I'm loving it so far.  There was a sweet little time that these two books married for me this week:
"Rise my friends.  Rise from your sleepy dreams of grandeur and your troubled nightmares of loss.  Rise from your unbelief and from your guilty knowledge of your continual failure.  Rise out of your doomed lineage and exiled wandering and stand with me.  I am the new man.  I have won.  I will stand." (pg 100)
One way we can learn to be like Christ is walking in humble obedience.  Oh, this is very difficult.  I want to cry and complain, or sit on my bed all day, or not pick up the toys.  But, that is not like Christ.  And I need the reminder.