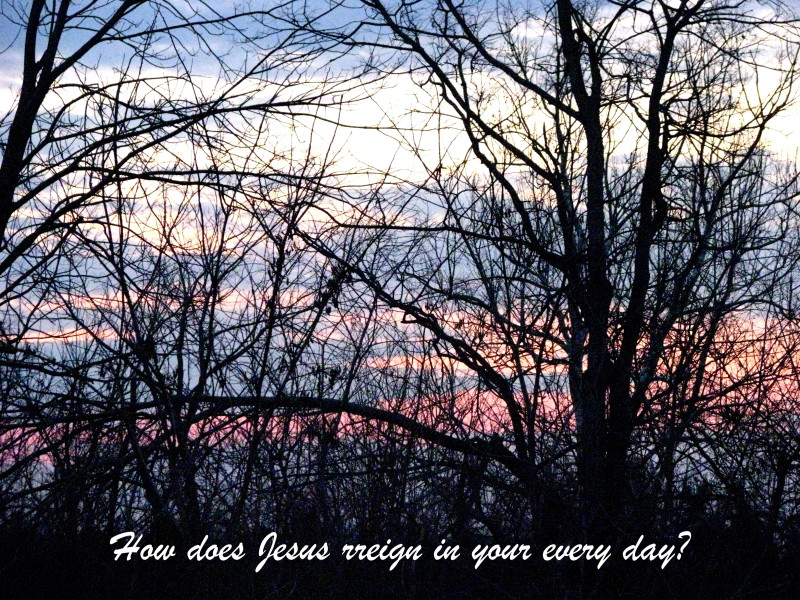 The beauty and glory of the Resurrection and how it impacts every moment of every day we live.  I know, its not even Valentine's Day and I'm already talking about Easter: but as I sit and watch my littler boy squirm as he tries to take a nap, basking in the warmth of the sun in our master bedroom, I know that the only reason that he is alive and breathing and cooing and sucking on his hand is because of the Resurrection.  All living things found their start in Christ (Colossians 1, John 1)
Love Elyse's mention of 1 Corinthians 15.  Paul reminds his reads of the GOSPEL.  We stand in the GOSPEL.  And we are growing in Christ-likeness because of the power of the GOSPEL.  All of life, from beginning to end, is about the GOSPEL!
Have you ever thought what it would have been like for Mary to hear her name from the very one who loved her, changed her life – but then had died such a horrific death?  Can you imagine her heart as it started to beat faster and she turned to see the Master?  Oh that we might know the dearness and the nearness of the One who has called us by name out of darkness into HIS marvelous light!
There is a whole blog post coming on our "believing God" but I wonder if the disciples fully believed Jesus?  Often He had told them of his resurrection, still they doubted up until the time they saw Him that Easter Sunday.  Do our actions do the same?  We say believe God – but we worry, we are anxious, we don't like correction, we mourn as those who have no hope.  I know we live on this side of the empty grave – but still I wonder how our actions speak of our doubt – not our faith – in God and in His Word.
I had opportunity to share this one thought with a friend this week: we worry and become anxious over practicalities.  We don't actually believe God at his word that our worry can do nothing for the event – and our worry actually tells of our disbelief – not out belief.  Mary and Martha – we see this.  This speaks to me often.  I worry about getting some place on time.  If we are later or I don't have everything in control – this is when my non-gentle and quiet spirit appears.  And in reality it is always there – and I long for the Lord to re-create this part of my heart.
Do we let Jesus reign on our every day life – not just on Resurrection Sunday?  How have you seen God reign in your every day?