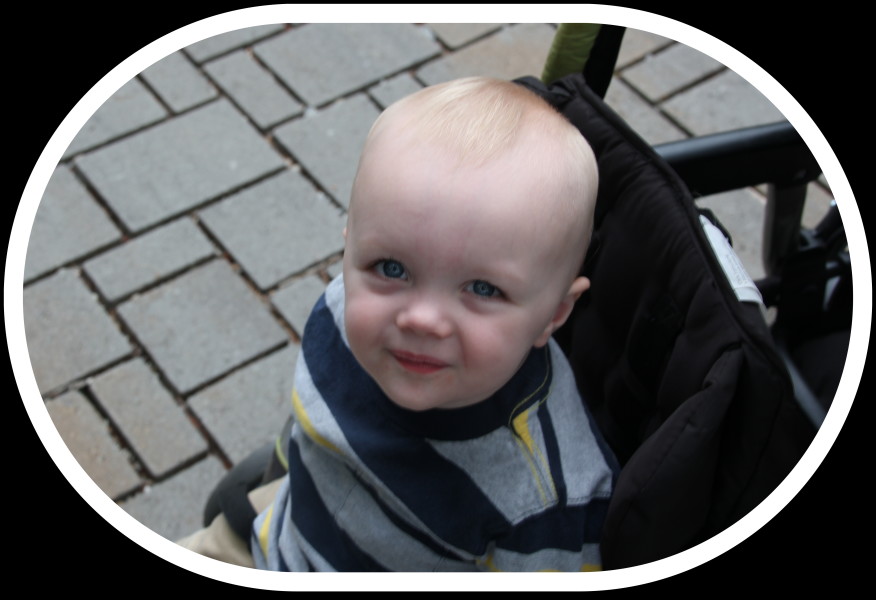 Father's Day is a beautiful tradition.  In our world today, most fathers (especially the ones we see on the news and television and movies) are portrayed as worthless, deadbeats, sarcastic, drunk, mean to their wives, lazy, jobless, etc.  That is not the type of Dad I want to show my sons.  I'm glad I was blessed with an amazing husband who shows them what being a great dad is!
But, as a Mom to two boys – what can I do to really help them grasp on to what a Dad, a godly Dad, should be like?  My parents were in town and opted to keep our younger and I took the Eli buddy along with me to run errands.  I took this opportunity to start a tradition I will call Future Daddy Dates.
Here is what I did: I took my Buddy to McD's and we sat and had a conversation about Daddies.  Really simple.  Not expensive.  And being that he is only 21 months, not a long time.  But one word it definitely was: Intentional.
1.  Talk about who God has called him as a Daddy to be.  Of course, I don't know if Little e will ever be a daddy.  He may never get married or have biological or adoptive children, but that is our prayer.  So, I went through three basic characteristics of what a Daddy/Husband should be: protector, provider, and leader.  He should protect his children as best he can from the harm of the world and teach him how to love his protective care – while also teaching his children to protect themselves.  He should provide for his children.  This means working a job, whatever it takes to provide for their needs.  He should also lead his children.  This means teaching them about God, leading in humility and service, and leading their home.  The way I taught Little e about these things at McD's was to give him examples of what his daddy does.  Like hold his hand when crossing the street.  Like working every day so we have food on the table.  Like praying before meals and orchestrating Family Worship time and taking us to church.
2.  I pointed out good daddy qualities I already see in him (even though he's not even 2 yet).  For Little e, I told him how wonderful it is that he is joyful, funny, and hospitable.  These three traits are important for Daddies to have.  He is joyful – most of the time with a smile on his face – a smile that is contagious.  Funny – oh this life is hard and needs to have laughter in it.  Hospitable – he makes other people feel welcome and shares toys.  These base traits are great to have and will come in handy as he grows up.
3.  I told him about his Heavenly Father.  Little e is cute and funny – but he is a sinner.  He was born a sinner – in need of a Savior.  And He has a Father of Lights – giver of good gifts – who doesn't change but sent Jesus to pay the price for his sins.  He is a God who will listen to his prayers and protect him at all times.
How are you raising your sons to be godly men?  Invest intentionally in their little lives.  You have an important role in their lives as their mother.  Use it for the sake of the gospel.