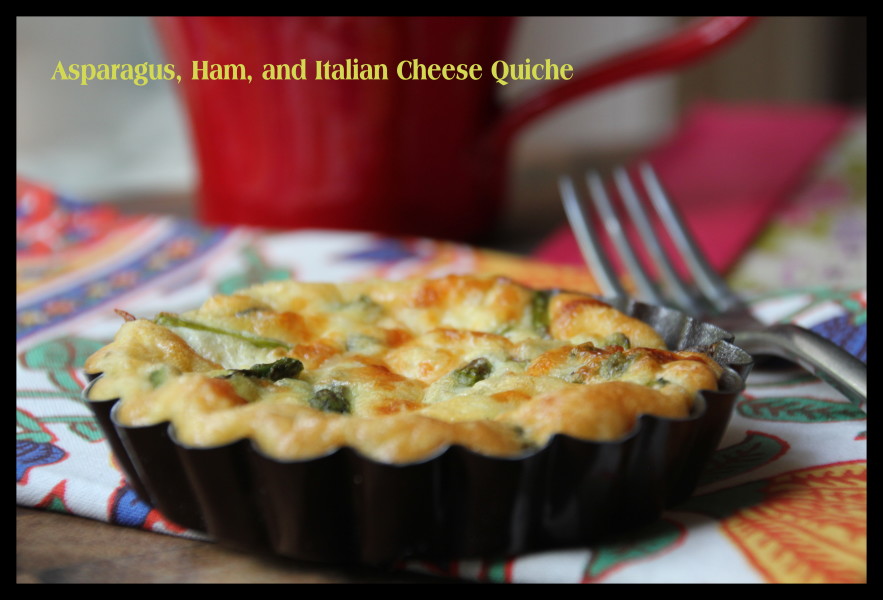 Quiche – the brunch delight I once thought was only reserved for the dainty tea-drinker types – how wrong I was.  Quiche is so good and healthy (proteins and vegetables galore) and so versatile!  I make a new one regularly and my whole family (including the two toddlers) enjoy them.  You can serve by itself, or have a side salad, fruit, and/or bread with it to round out the meal.  This is perfect for breakfast, lunch, or dinner.  Brunch and Linner.  Brunch or Brinner.  Whatever you wanna call it – its delicious.
I love asparagus.  When spring hits and I see those tall skinny luscious green stalks all bound together – I can't wait to get home and roast them simply with sea salt and lemon zest.  That's what made me think of this quiche.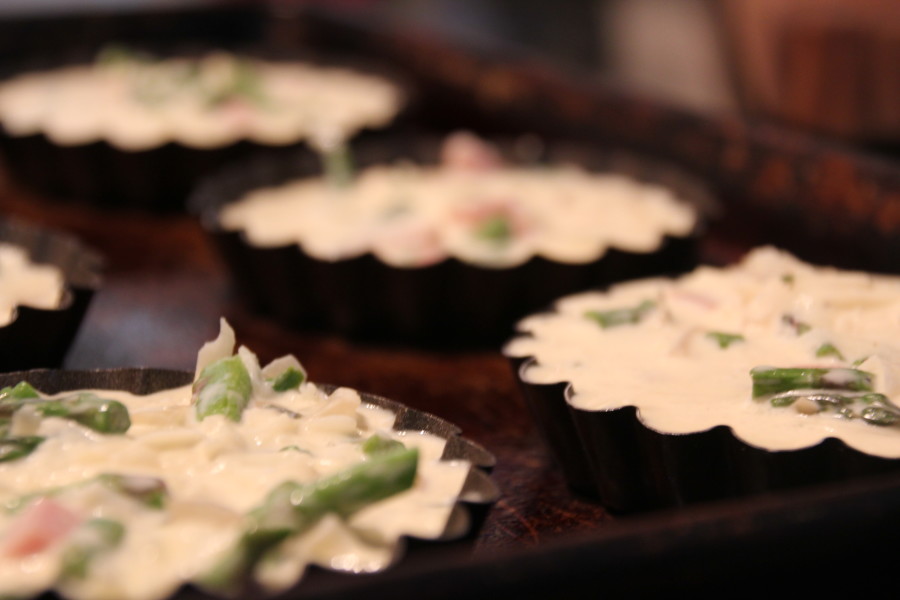 Hope y'all enjoy!

Asparagus, Ham, and Mozzerella Quiche
Author:
The Charming South Kitchen
Prep time:
Cook time:
Total time:
A hearty quiche with asparagus, ham, and mozzerella!
Ingredients
1 frozen deep dish pie crust, thawed
1 lb asparagus, end removed, and chopped in 1 inch pieces
¾ cup diced ham (aim for low sodium regular ham)
8 oz shredded mozzerella cheese
1½ cup heavy whipping cream
1 medium onion, chopped
¾ tsp black pepper
½ tsp Holly & Flora's Yard Blend (blend of chopped dried herbs)
½ tsp kosher salt
zest of one lemon
7 eggs
2 T evoo
2 T unsalted butter
Instructions
Preheat oven to 400. Bake pie shell for about 15 minutes.
Saute the onions, ham, and asparagus in the evoo and butter in a cast iron skillet for about 3-5 minutes. Add spices.
Mix the eggs and whipping cream.
Add onion mixture, cheese, and egg mixture together.
Pour into pie pan until full. You won't use all of it. I had little tartlet pans and made 6 frittatas with the remaining quiche mixture.
Bake on 375 for about 45 minutes or until middle of the quiche is set.
Enjoy!