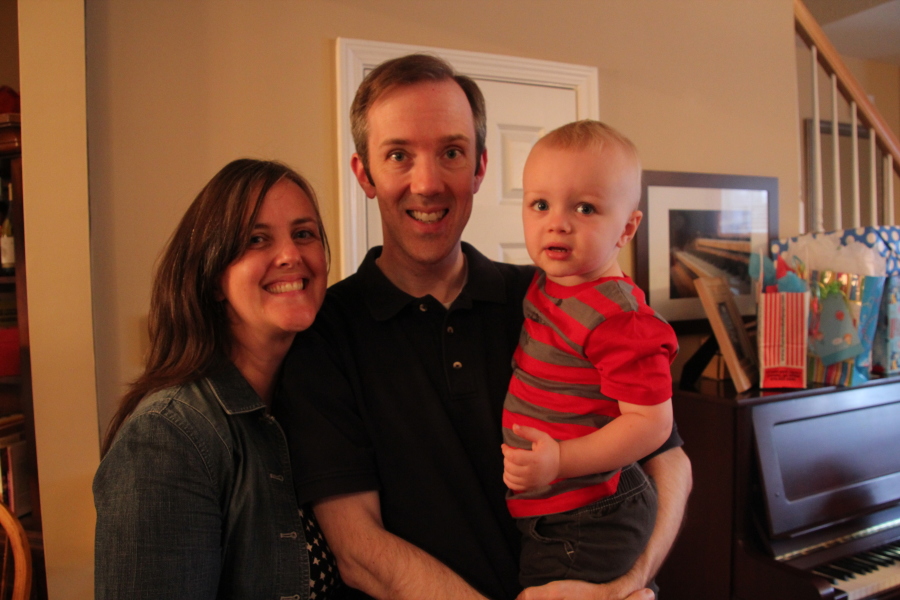 Failure.  Usually a bad word in our family.  My husband has often told me to remove it from my vocabulary.  But, I think even my husband would agree with this.
I often find myself reading "mommy" blogs or parenting blogs or asking friends how to discipline or instruct their toddlers.  I know families that have all boys in them (or mostly boys) and I would love to go on vacation with them just to see their family in action for a week or so.  I know every family is different and every parents parents differently.
But, there is one area that I am a complete failure in – and I thought I'd be open and honest and share it with you.
I can't turn my child's heart toward God.  There.  I said it.
And you know what…neither can you.
Now, please hear me out.
I can teach my boys Bible verses, read them Bible stories, tell them about the gospel and how Jesus wants us to obey him and make wise decisions.  I can hug on my boys and give them lots of kisses and show them affection: before, during, and after they need to be disciplined.  I can love my husband and help them to have see a marriage that is striving to have the Gospel at the center.
I can put people in their lives that will help influence them to be more like God.  I can tell them how to share and be kind and not push and shove and don't through your cereal on the floor and don't kick your brother and don't bite.  I can tell them not to run in the parking lot and hold my hand and all of it.
But, what I can't do is change their heart.  I can't make them love Jesus.
Only the Holy Spirit at the will of the Father through the sacrifice of Jesus can do that.
The Bible is clear that God is the Master of Salvation. The Bible is clear that Jesus died on the cross to save sinners.  It is clear that the Holy Spirit works in the lives of believers.  It is clear that everyone is a sinner (even cute little blond hair boys).
Ephesians 1:3-14:
Blessed be the God and Father of our Lord Jesus Christ, who has blessed us in Christ with every spiritual blessing in the heavenly places, even as he chose us in him before the foundation of the world, that we should be holy and blameless before him. In love he predestined us for adoption as sons through Jesus Christ, according to the purpose of his will, to the praise of his glorious grace, with which he has blessed us in the Beloved. In him we have redemption through his blood, the forgiveness of our trespasses, according to the riches of his grace, which he lavished upon us, in all wisdom and insight making known to us the mystery of his will, according to his purpose, which he set forth in Christ 10 as a plan for the fullness of time, to unite all things in him, things in heaven and things on earth. In him we have obtained an inheritance, having been predestined according to the purpose of him who works all things according to the counsel of his will, so that we who were the first to hope in Christ might be to the praise of his glory. In him you also, when you heard the word of truth, the gospel of your salvation, and believed in him, were sealed with the promised Holy Spirit, who is the guarantee of our inheritance until we acquire possession of it, to the praise of his glory.
It is also clear that we as parents have responsibilities to lead them to Jesus.  To show them the gospel (by word and deed).  To pray for them.  To discipline them.  To be Jesus with skin on to them.
Proverbs 22:6 – Train up a child. It doesn't say change their hearts for them.  It says POINT THEM TO JESUS
And oh, how I need the help of the Holy Spirit to pour life into me, to help it flow out of me – so that my children will be pointed to God.  And we will pray that God has saved them by His wonderful, amazing grace.
This post is to encourage you.  You can't change your child's heart –  but you can pray and show them a God who loves!