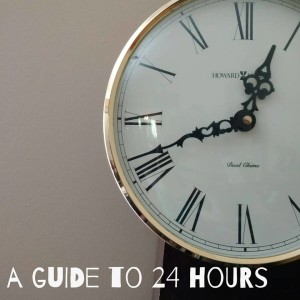 24 hours seems like a lot sometimes to me, but other times I'm like – where did it go?
A sweet friend (and reader of this blog) asked me to share what my life is like on a daily basis – especially sharing tips for hanging out with toddlers.  I will just say that I love nap time!  Those precious moment are often my most productive of the day!
Every morning we head out (except when my mister is off).  There is so much to do in the ATL metro area.  We have doughnut day and do grocery shopping. Even though I could save money by going to some places, we choose to go to places that make it easy to shop with toddlers (like Publix and Trader Joes).  We have park days, we have passes to the Zoo and the Children's Museum, we play with other friends, go to our local library time for toddlers, or run errands.
We usually grab a quick lunch at home or out (very cheap and quick) and then prepare for nap time.  My boys usually take fairly good naps – especially when we do something that expires a lot of energy and they aren't teething (one of mine is teething right now so that makes for interested sleep schedules.
I'm very grateful for the pass we have to our local gym.  We go every afternoon (except Sunday when they don't have child care).  My boys grow to love the workers there and enjoy time with friends and the Disney Channel.  I get two hours of exercise, sauna, and quiet time which is great for my body and my sanity.
My husband usually works late hours, so we come home and play in the back yard and eat dinner.  When Daddy is home they get baths and we read a story and put them to bed.  Usually that is it.  But, sometimes we struggle with one of ours with going to bed. He has so much energy!
During the times they are not awake is when I get other things done: quiet time, business, housecleaning.  One thing with housecleaning is I usually do a load of laundry a day so it doesn't pile up on me.  I also wait until the end of the day to do the dishes. I just pile everything in the sink then it takes me less than 10 minutes to unload, load, and wash anything dishes that won't go in the sink.  Ten minutes.
When do I work on my business?  Well, currently I work on it during nap time.  I edit photos, write blogs, work on marketing and social media, and also cook during that time (when the lighting is the best).
Being a mom and doing anything else is really tough.  Honestly there are some days, like today, that all I want to do is crawl back in bed (which sometimes is the best thing I can do).  Sometimes I watch a few episodes of whatever television drama I'm sucked in to).
And God knows exactly what you need to get done today – and that's what you'll get done.  You don't have to be super-mom and you don't have to be perfect at everything.  One question I usually ask at the beginning of the day, or at least a few times a week is to my mister: "what is one thing I can do today that will bless you."  The answer may be different than you think.
So, here are some simple things to ponder when getting your schedule in order for the day:
1.  What are my priorities today (these may or may not change from day to day)?
2.  In order for my home and loved ones to be loved today – what do I need to do?
3.  How can I take care of myself today?
4.  What does God want to teach me today – to speak to me – to breathe life into me?