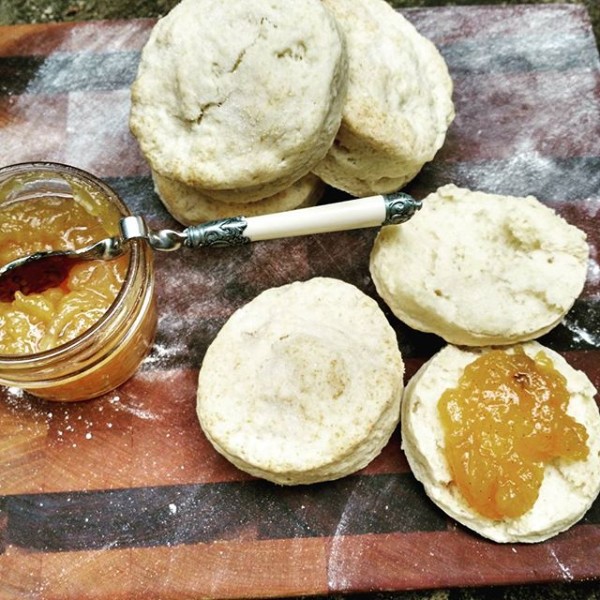 Its a new week of planning bento lunches for my preschooler, using leftover taco meat for most of our meals, eating healthy for me, and saving up some calories for our 4th anniversary dinner at Antico pizza followed by some gelato.  Celebration time!
Spaghetti Squash Burrito Bowls
And more than likely some other things as we get closer to the weekend
That jam on those biscuits at the top is some peach bourbon vanilla jam from my friend Holly & Flora.
Speaking of packing my son's lunches.  This is a first for us.  I like the idea of packing healthy lunches for him for preschool with just a touch of sweetness.  And I don't always have time to bake or throw something together from scratch.  The Tastykake Mini Cakes are great for this purpose.  They fit in the bento boxes and they are just the perfect size for a touch of chocolate and peanut butter.  What kid doesn't like a tough of chocolate in their lunchbox?  Thankful for Tastykake and Influenster for sending me some!  (All opinions are my own.)