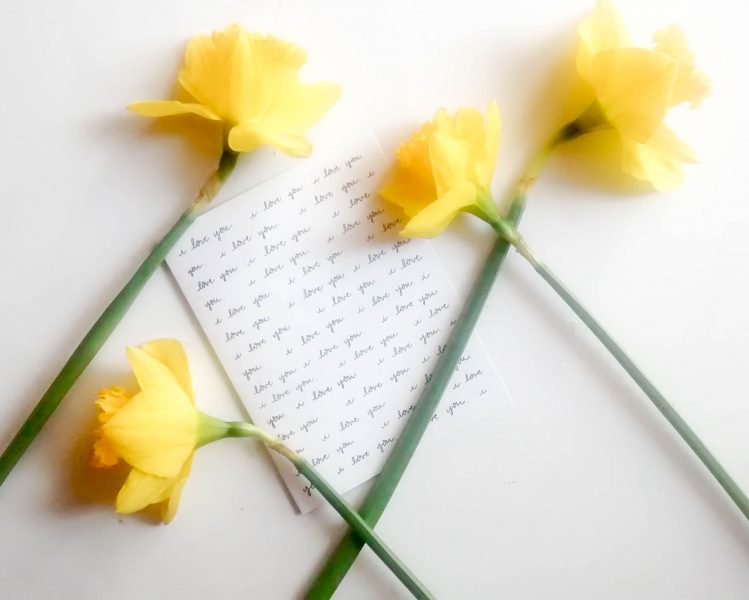 This past weekend my mister and I got to head just a ways out of the metro for an overnight date which we only get about once a year.
I know to some of you that is extravagant because you never get to for different reasons.  To some of you, that isn't enough, and you go lots more whether its because you have more money, more babysitters, or less children.
Either way, I think little getaways are crucial to good marriages (not necessities, but really really good ideas!)
But, just in case you can't go on an overnight trip, don't get many out of the house date nights, here are some ideas for loving your spouse well every day.  Just like I've told girls getting married and my top piece of marriage advice (besides love Jesus first): study your spouse!
So, maybe these ideas might not be exactly what you would do, but hopefully they will spur you on to loving your spouse well in meaningful ways that will affect your marriage!
 Leave little love notes.  I love leaving little notes to my mister throughout the house or in his car.  It doesn't need to be a special day.  It doesn't even need to be a special card.  Just a dry erase marker to the mirror, a sticky note, or a nice card you bought.  Even write it out in blueberries.  The card featured above is by Instead of Ashes, a little Durham designer that I love!
Pray for your spouse.  You probably do this every day, but maybe one day, specifically ask your spouse how you can be praying for them.  It might surprise you what they say.  And then, go pray for them.  Make sure to follow up with them and ask how God is answering the prayer.  You might be surprised how short the time is for answers like that (uninterrupted conversations with my mister are hard to come by).
Drop by their work with lunch or a drink.  It doesn't have to be expensive, since I know budgets are tight.  I will sometimes run by with a CFA milkshake in the middle of the afternoon.  Today, we took my husband a Zaxby's salad.  Know their favorite drink and drop it by.  Sometimes, you might not even need to see them, just have their receptionist give it to them.
Do the one thing that he loves.  Ok – so my mister has always wanted a peaceful house.  And in the 5.5 years we've been married, I think it would never be defined as peaceful.  With 5 moves (6 for me, moving into his house), 2 kids, change of jobs, etc – that doesn't sound peaceful.  But, maybe sometimes you can have the kids in bed, tv off, couch cleaned off, kitchen sink cleared, and just chill and talk.  We like to unwind after the weekend with taco night couch nights on Sunday nights.
Ask them what they need done for the day.  I did this a lot more when I didn't have kids.  I would ask my mister what was one or two things that he would like for me to do during the day.  Now that I have preschoolers, its just survival mode, maybe an occasional thrive mode!  But, sometimes I am reminded that I can love him well by asking him this simple question.  Maybe its ironing his favorite shirt for a big meeting the next day.  Maybe its cooking his favorite meals.  Whatever it is, just say ok honey!  And don't argue.  It kinda ruins it!
Loving well takes intentionality and purpose.  Don't let a day go by when you aren't striving to love your spouse well.