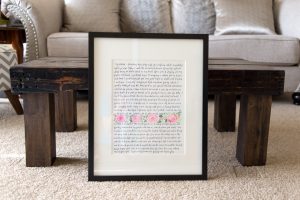 We all need marriage help.  Whether we are single looking to get married (we read books on preparing for marriage).  Or we are married and need help in our marriage (so many books on this topic).  Or whether we're no longer married (whether by divorce or death), and we can read books that will help us with that.
We are coming up on 6 years of marriage.  They've not been easy because we've moved a lot and had many external changes and two kids to enter our family in that time.  But, we've journeyed it together.
Mark and Jill Savage, who have been married a lot longer than we have, wrote a book together about their marriage – the good, the bad, and the ugly.
There are marriage books – and I put them in two categories: practical and theological.  Theological books (think The Meaning of Marriage by Keller or This Momentary Marriage by Piper) are heavily theological.  Yes, they are practical too, but that is not the main point of the book.  Then there are marriage books that are primarily practical.  Where these is Scripture in the book, and the author's biblical worldview comes through, but it is mostly practical in nature.
No More Perfect Marriages falls into the latter category.  I find it to be very refreshing that the authors share their story, heartbreak and all.  They share how sin affected their relationship and how God redeems hurt and sin and pain.
One of the most helpful parts of this book is the talk about the masks we wear in our relationship with our spouse.  I've thought about what mask I wear – and I think it definitely changes given the circumstance.
I think this book can help you and your spouse think through some helpful things that might prevent some heavy pain coming in the future – or may help you be prepared to fight that pain together.
Thanks to SideDoor Comm and Moody Publishers for this book.  All opinions are my own.  They are giving away a copy of this book too – if you would like a chance to win just leave me a comment telling me one of your favorite marriage books!
Handlettering: kcreatives
Photo: Audrey Grace Photo