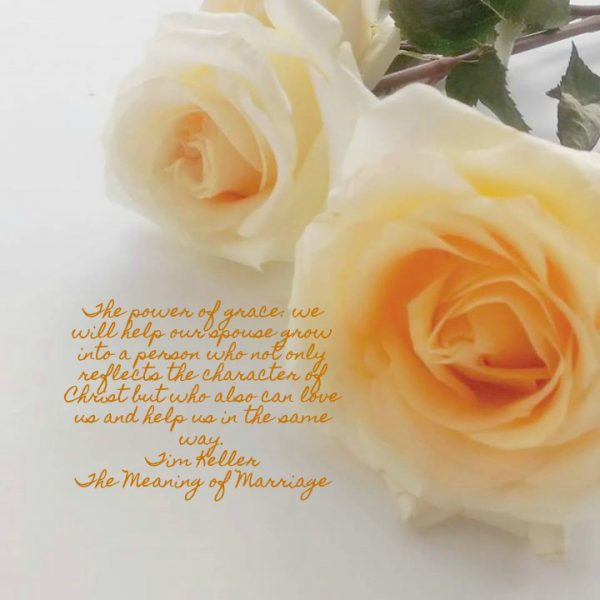 Sorry for the delay, we have been fighting with our internet reception at home.  But, I'm still here.  An update: I want to use this month to get the quotes and start the stories for Lavish Hospitality.  Then use NaNoWriMo to really write it.  I'll keep you posted.  Thank you for reading.
This past weekend we celebrated our 6th wedding anniversary.  I have found in marriage it is very easy to show grace for the big things, but so much harder for the small things.  One area that my husband and I need to both work on it love: not being easily offended.  When one or both of us have been offended, we are not hospitable to each other.
The other night I just didn't talk – that is my normal mode of response when I'm hurt.  So, we watched Bull in bed without saying a word.  Turned off the computer and went to bed, all without saying a word.  That is not hospitable.
That is not how we are supposed to act.  Love doesn't act this way.  I'm not very welcoming to my husband when I don't even talk to him.
God always need to radically work on my heart when I am offended.
Quote from Tim Keller, The Meaning of Marriage.