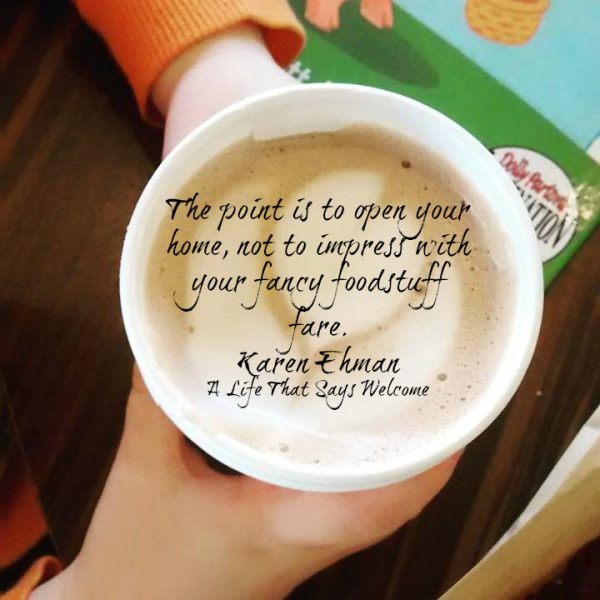 We are halfway there.  Thanks so much for reading.  Can't wait to finish out the month with yall.
Since becoming a mom, I think I've cooked less and less. I prefer simple meals or take out or Publix rotisserie chickens.  I'm tried throughout the day.  When my husband is home I want to do other things other than just stand in the kitchen and crank out a week's worth of food.
I know cooking is healthier and easier on the budget for the family – but goodness, tough to get in the kitchen and do.  Especially when half of my people around the table may not even eat it.
But, part of my responsibility (in our family) is to cook and make sure we have food to eat.  My mister will cook but he is usually at work until dinner time, but he always gets up with the boys and gets them breakfast.  I'm extremely blessed – also, with a nearby Publix or Trader Joes.
So, how do I welcome my misters with food?  I thought I would be a wife and a mom who always had a homecooked meal on the table.  Usually I was that kind of wife, but I'm not that type of mom.  I mean, we eat every night.  But only a few days a week is it a fresh homecooked meal.
Here are my tips:
Little Caesars Pizza.
Publix: bagged salad mixes, chicken tenders or rotisserie from the deli.
Dollar menu items.
Bagged veggies with sweet potatoes
Instant Pot
Crock Pot
A local food delivery or pick up service (we found a local place that has freezer meals on hand you can pick up.  And a friend of mine does this as well).
Cereal.
Eggs, fruit, grits
Trader Joes freezer section.
Hope these items help you offer hospitality to your family by getting food on the table.  What are your quick go-to food helps?
Quote from Karen Ehman A Life That Says Welcome