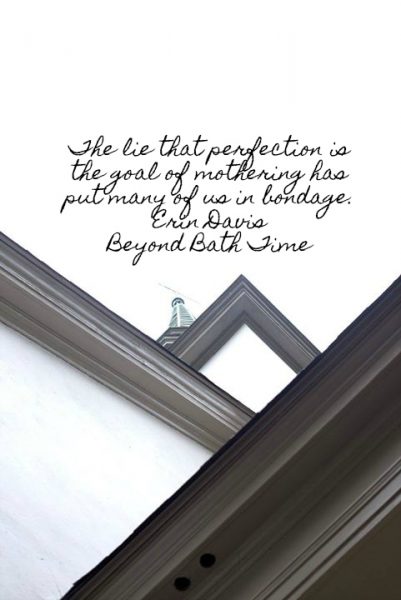 What is the goal of motherhood?
You know what – I don't know.  I don't have all the answers.
Basically – here is what I think the goal of motherhood it is.
With God's grace, shepherd your children to see their need of Him.  If along the way you teach them how to do well in school, be model citizens, grow up to be a great wife or husband, be honorable, then they are good side effects.
But, the goal of motherhood is to point them to their Creator.  And point them is all we can do.  That has been the hardest thing for me to come to grips with – I can't save my kids.  Only God can save my kids.
And, if we attempt to put on a mask of motherhood perfection – we are not being hospitable. Not to ourselves, our kids, our husbands, or our friends.  We will only let ourselves down.
Quote from Beyond Bath Time by Erin Davis