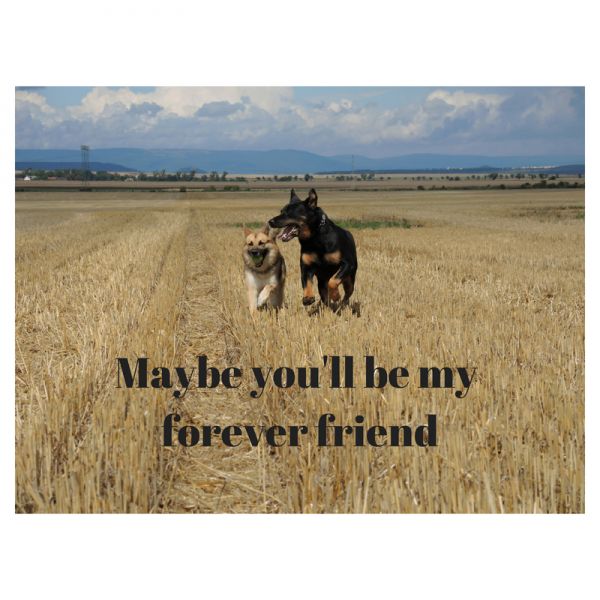 (AD : I was given this book by Tommy Nelson in exchange for an honest review of the book and this giveaway is also sponsored by them.)
We are big dog lovers in our house – until they get up to us.
I grew up with such a fear of dogs.  My brother had a dog when we were little.  Smurty was his name (I think).  He died of heart worms.  My brother loved dogs, and still does as he has several rescue dogs.
I was bitten by a family's dog in middle school and remember being terrified of walking home from the school bus because there were pitbulls in the neighbors yard.  I just walked or ran as quickly as I could.
My husband loves dogs . He had a beagle growing up called Cagney – like the 80s tv show.
Our boys love dogs.  But, they love them until they get up close to them and see how big or how loud they are.  Even if the dog is cute and friendly they don't want anything to do with them unless they are at least 10 feet away.
We aren't planning on getting a dog anytime soon, even though we have the perfect backyard for it.  We don't have the time or money for the vet bills and another mouth to feed.  We won't be having any family pictures with little fur babies in it.  I'm a boy mom, not a fur mom.  I think they are adorable, but for someone else.
Unless, you can offer me a cat.  Yes, that's right, I'm a cat person.  A cat is introverted and content to curl up on the sofa.  That's me. But, my mister and one of our boys is allergic – so that won't be happening either.
So, how do I get my boys to love dogs – I read them dog stories.  Our boys have stuffed dogs that they have named and carry with them everywhere.  And that's as good as its going to get for a while.
Finding Gobi is a little tale about friendship, companionship through the rough times in life, and faithfulness.  These are all traits that I'd love to see our boys develop as they get older.  Persevering and faithfulness are two character traits that our world sees greatly lacking in men.
If you'd like a chance to get a copy of this board book about a dog named Gobi for your son or daughter, a great read aloud for little ones, just comment with what your ideal pet would be?
Thanks Tommy Nelson!