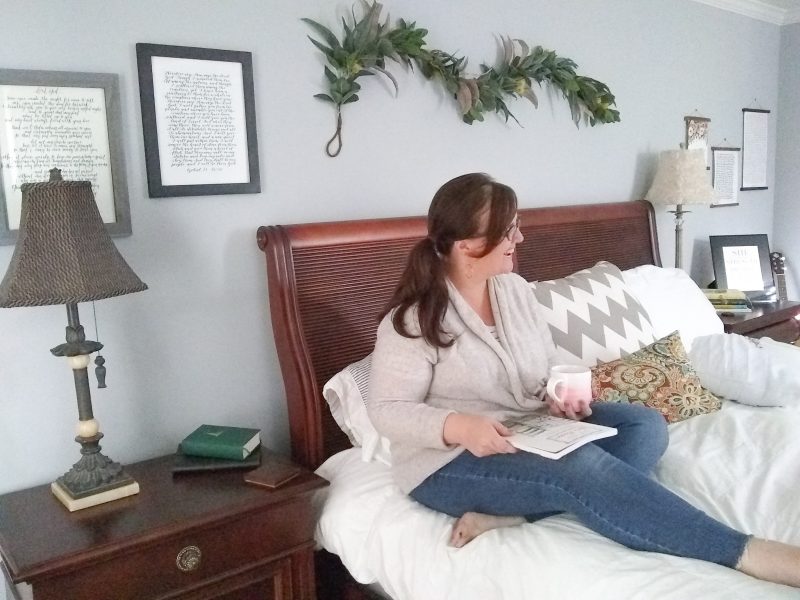 (This post is sponsored by Harvest House who sent me the book The DIY Home Planner to review.  All thoughts are my own.  Thank you!)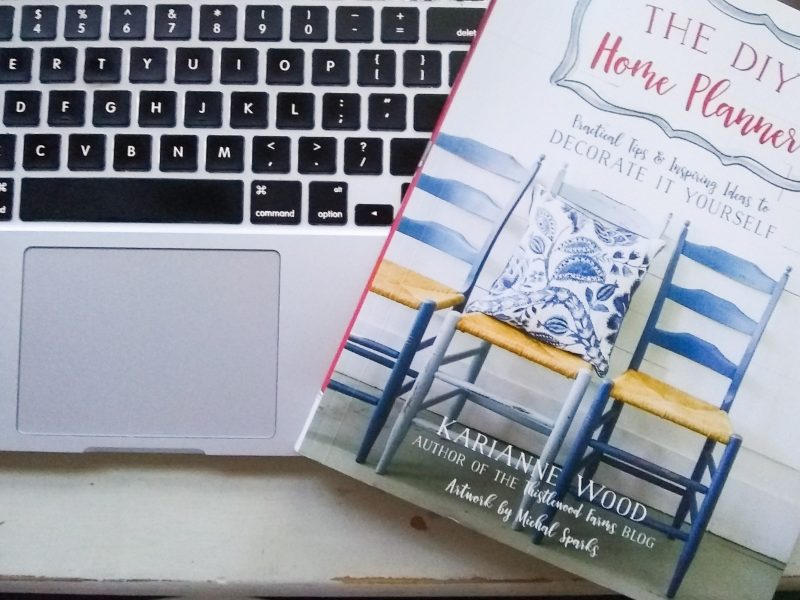 When my mister and I get married he already had all of our bedroom furniture.  We were both older when we got married, and thank goodness that I really liked our master bed!
So, we just don't have the money to go replace perfectly good beautiful furniture just because I might not have picked it at the store, or I would like to lighten it up some.
But, he has always been generous to me in our marriage to make our home really what I would love it to be.  So, we've done that over the years.  We still have the same furniture, but my husband may not have picked the Hearth and Home garland that is now over our bed.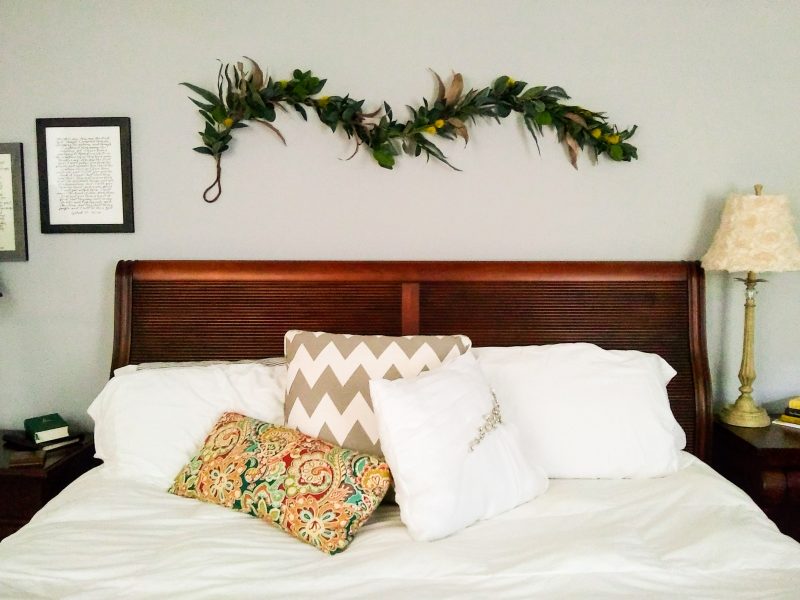 When we moved into this house 15 months ago, our master bedroom didn't have a door for the master bathroom.  And it only had the 70s bar doors (the swinging type) into the toilet room.  So, before we even moved in we took those down and repainted that area.  But, we've done without a main door.  And all along I wanted these barn doors.
I had the privilege of getting to know Cathy Nugent during our time in ATL.  She is a beautiful wedding planner.  And since I was already married, I couldn't use her skills in that market.  But, she and her husband, Rob, started A Hosting Home, and I love what they do.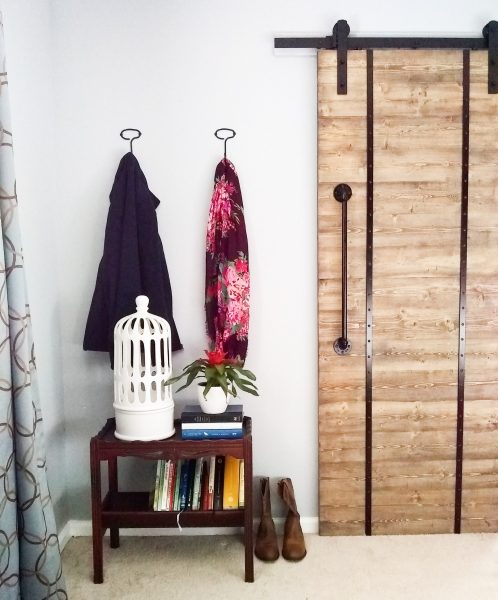 When we had a little bit of money come in, we knew it was time to go for it.  So, Cathy and I talked back and forth, sent measurements, shot her Pinterest ideas.  And she and Rob took those and made us the perfect barn door.
We had some friends come and install it for us which was such a blessing.  A friend loaned us their truck, we snuck in a day date in ATL.  All in all, my husband said last night that he loved it, well worth the money, and could easily have cost us double what we paid for the door, delivery, and installation.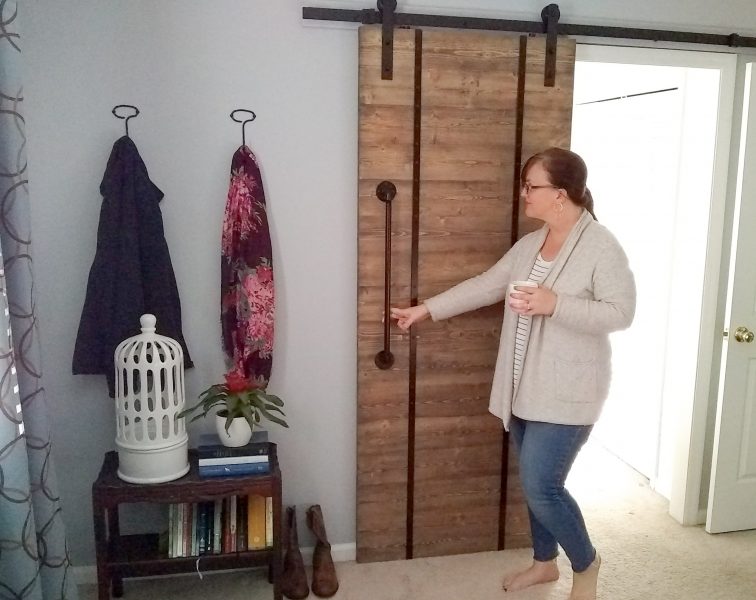 So, if you think you want a statement piece in your master (or anywhere else in your home), don't hesitate.  Just think it through and go for it.
The DIY Home Planner has been a fun design book to look through and use the pages to think about what we would like to do here in our home.  As a watercolor artist, I love the illustrations!  If you are a pen and paper girl like I am, this book will be a great workbook tool for you for any room in your home.