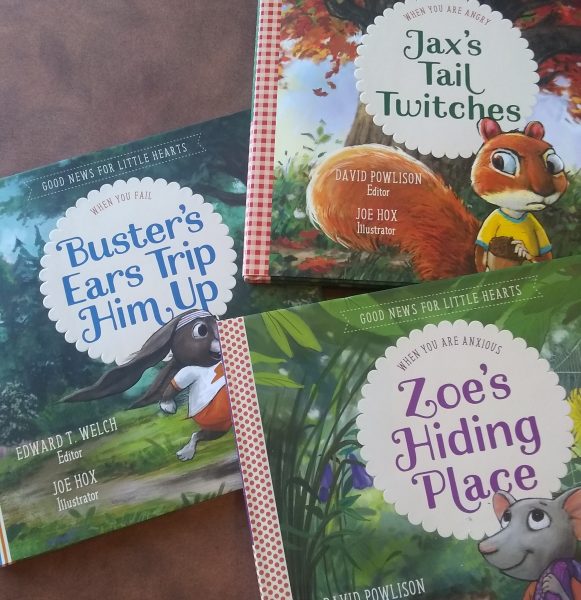 We love reading time in our family, and I love finding books for my littles that will encourage them in truth and also that they will love.
The Good News for Little Hearts series was given to me to review, all thoughts are my own. I was excited about these because of the editors Powlison and Welch. The three I'm talking about in this review are: Zoe's Hiding Place (about Anxiety), Buster's Ears Trip Him Up (about failure), and Jax's Tail Twitches (about Anger).  I love what they stand for, what they've written, etc.  So, I figured it was a no brainer.
And for the most part, these books are great.  What they teach are spot-on. I love the extra teaching material in the back of the book.
I just think they are a little much for 5-6 year olds.  Maybe they would be fine for 8-10 year olds, but then the illustrations might be a little childish.
So, here's what I would say: they would probably make good books for families with a variety of ages.  Because the truths would keep the attention and make more sense to the olders while the illustrations and some of the story lines would keep the attention of the youngers.  Definitely use the helps at the end of each book to strengthen your teaching with your children.
This blog contains affiliate links, so go support New Growth Press!