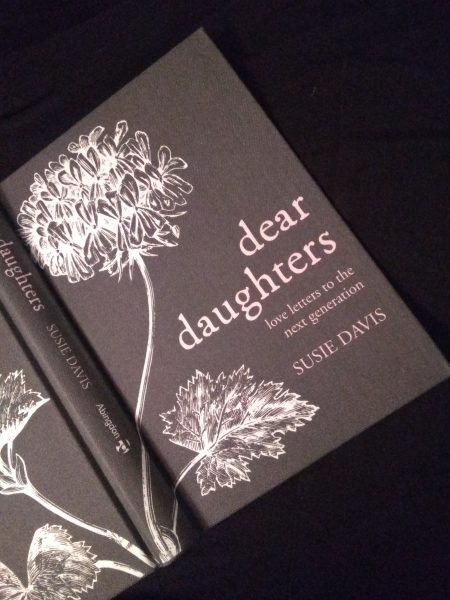 Podcasts are definitely all the rage right now – and there are lots of good ones out there.  I was introduced to Susie Davis through her podcast by the same title of her latest book, Dear Daughters.
First off, this book is beautiful.  From the cover, the texture, the colors, the botanical line drawing, the inside cover with the cursive lettering, the floral drawings inside, and the notes area at the end of each chapter.  Its just pretty.
This book is a bite-size petit-four of goodness that will leave you wanting more . If you are just digging into a role of discipleship or mentoring women younger than you, or if you have daughters of your own, this book will be a good one.  And then you will want to act on everything you've just read and read everything else you can on what it means to live life with others in a discipleship relationship.
Believe me, its a joy.  I've been doing this since I was 19.  And its harder now as a mom of young boys, but you just have to be intentional.  And being intentional in a social media world is hard.  But, it is so necessary.
You can enter here for a chance to win a copy of this book!  Its a delightful and encouraging read.
What a perfect little book to include in your Mother's Day package!
Thanks to Read with Audra for a copy of this book.  All thoughts are my own!