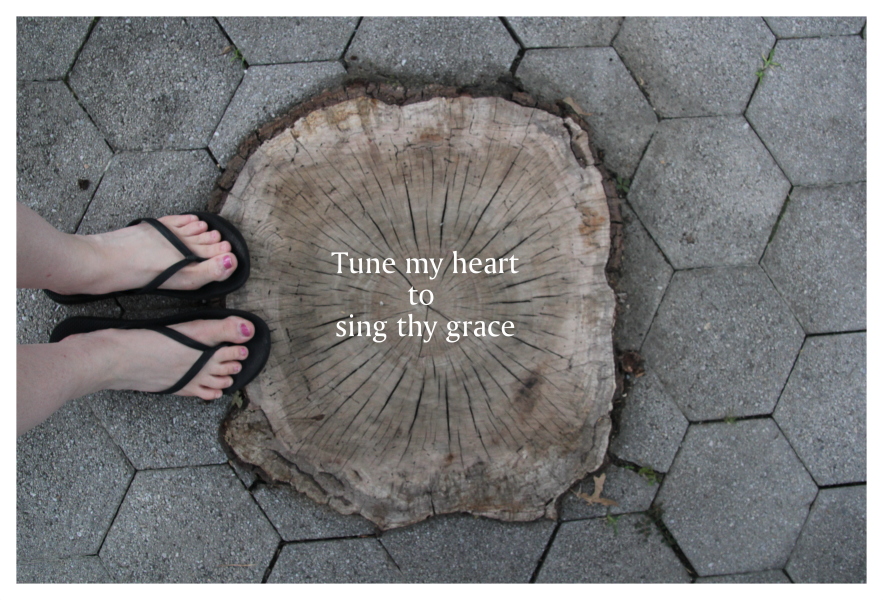 My Mister and I are coming up on three years of marriage on Wednesday.  YAY us!
I loved our wedding ceremony.  From a personally arranged rendition of Fairest Lord Jesus for my bridal march to the songs sung during a special prayer time to the sermon that was preached – it was an amazing one hour of my life.
One of the hymns we sang as a congregation that day was Come Thou Fount.  I love it. I think I fell in love with it when my friends Jill and Bobby added it to the Anastasia cd many years ago.  It was full of Iriah licks.  So good.  But, I move on.
My mister loves pianos.  Has played since high school and now works for Steinway.  He loves everything about it and as a first task to marriage I watched the making of a Steinway.  So much craftsmanship.
Every person who loves pianos knows that pianos need to be regularly tuned to sound their best.  They are made with a quality that has to be adjusted every now and then because of the wear and tear that playing puts on them!
Tuning is stressful and it can be hard.
Same goes for us.  The wear and tear of life (sin) has left us far from the state Adam and Eve were created in.  They were created perfectly.  High precision.  Then sin destroyed that.
The Spirit works as our tuner.  The Word serves as an instrument.  Other believers help tune us.  The longer we go in between tunings the harder it is to tune.  Tune my heart – soul – mind – strength – to sing thy praise.