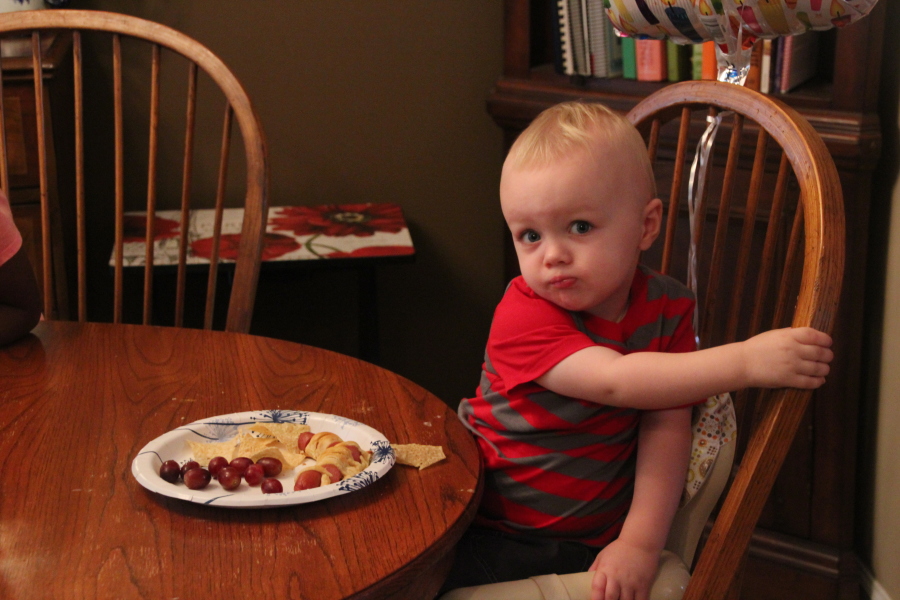 This week is vacation week mostly – for our little family (and my parents, otherwise known as Mimi and Pops).  We are heading about 90 minutes north of us and retreating to a place we went to while we were growing up (yes, my Mister went too though we didn't know each other).  It will be great to go as a new family!
So, while I won't be cooking in the Charming South Kitchen, we will still be cooking because the cabins have full kitchens.
Mom is bringing taco soup
I'm making this cake to celebrate both of the boys' birthdays with Mimi and Pops.
We are grilling out burgers (repeat of yesterday)
Making this totally sweet breakfast bake
Trader Joe's Pumpkin Pancakes for brinner.
Hawaiian Bread Ham and Cheese sandwiches for dinner along with some greens.
Chicken salad on croissants
And then when we get back we will probably enjoy some corn waffles and leftovers and eating out with my mom to finish out the month.
I will be making some fall cupcakes for a church luncheon we are going to on Saturday.
Easy cabin food!  Can't wait.