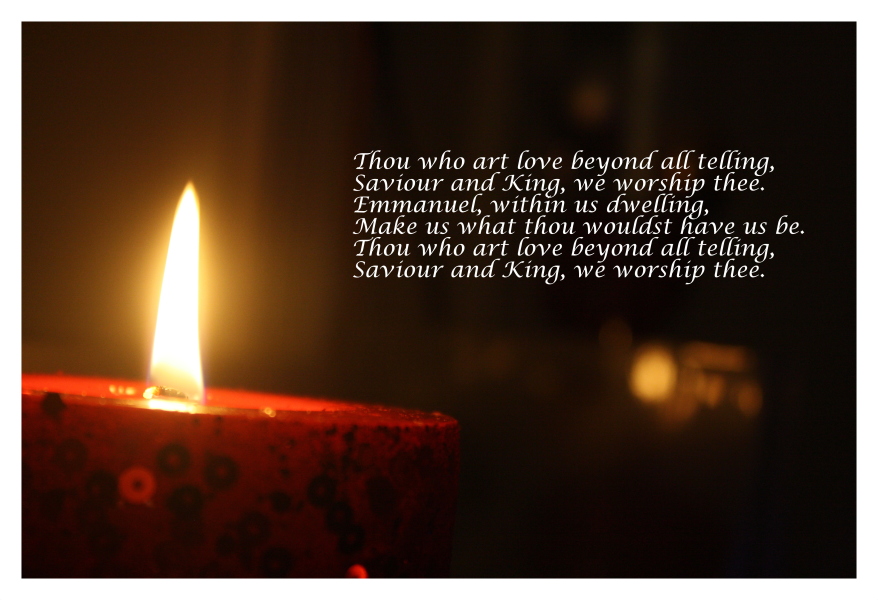 Whenever October rolls around – you will always see pumpkins, and ghosts, and fall leaves.
But, you will also see Christmas lights, fake trees, snow globes, and wrapping paper.  Even before Halloween and Thanksgiving, the stores are stockpiling for Christmas.
I have made it a habit not to play Christmas music until December first.  There are two exceptions: Advent Songs by Sojourn and Andrew Peterson's Behold the Lamb.  My two favorite cds get played often and throughout the year.
The first hymn that makes the list is one of my husband's favorites – and I think its partly because it was one of his mentor's favorites.  And its a Christmas carol.  Go figure.  This link takes you to a devotional written by my husband's mentor, on his last Christmas on earth.  He now knows the beauty of the splendor of this King
Talks all about the incarnation.  And you might think why is the incarnation so important?  Well, Elyse talks about it in her book here and I highly recommend it.  And Philippians chapter 2 talks about it – and how it is important for our every day life in the local church and in our homes.
Stanza three is my favorite because it talks of his ever-abiding presence in our lives and how that aids our sanctification.  May you know the power of the Incarnation every day – not just during the Christmas season!
Thou who art love beyond all telling,
Saviour and King, we worship thee.
Emmanuel, within us dwelling,
Make us what thou wouldst have us be.
Thou who art love beyond all telling,
Saviour and King, we worship thee.