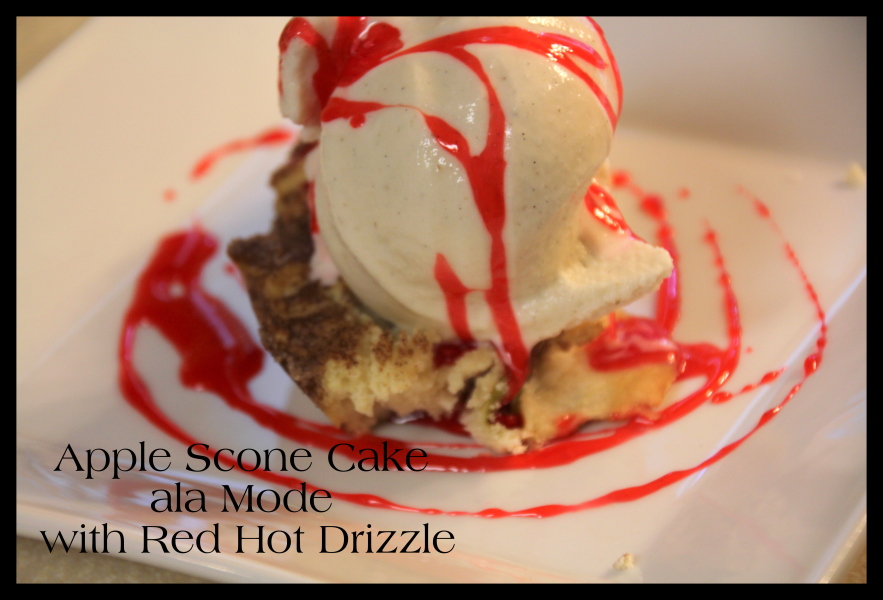 One of the true joys about living near the mountains is picking apples.  We actually picked apples in Canada on our honeymoon.  So fun to do something you enjoy with the man you enjoy most in the world.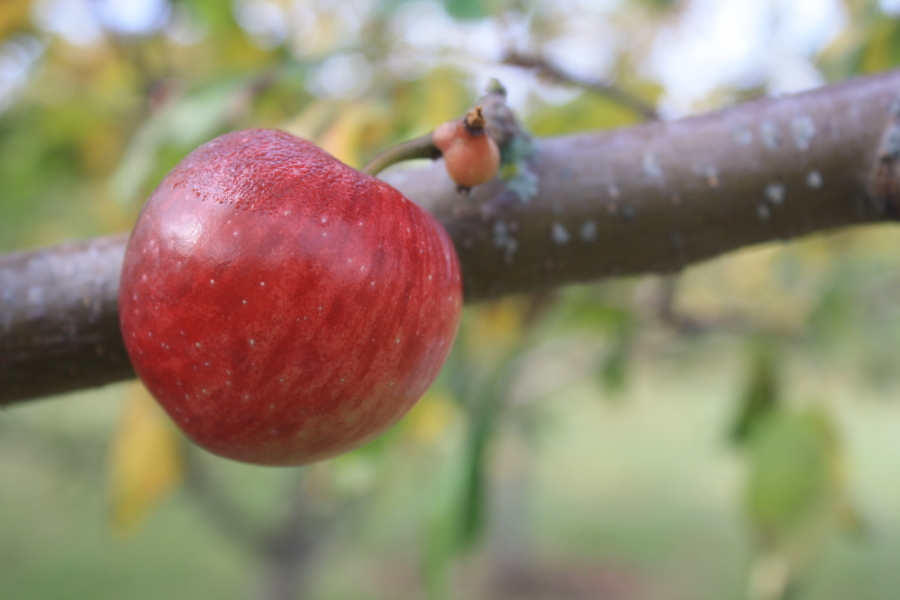 Picking apples is great exercise and you get healthy food out of it – just don't get most of your exercise from doing squats to pick up the ones from the ground.  Worm eaten apples aren't worth it.
I also remember crab apples.  My grandparent's dirt road used to be lined with apple trees and we would run up and down the roads, getting dirty and eating sour apples.  Ah, the joys of childhood.
I can't wait to take my boys apple picking – to see their joy when they can hold what they pick in their little bitty hands and hold it up as if to say This is my apple!  They love wandering around with anything in their hands, so apples will be just the treat for them!
This recipe is topped with some delicious additions to make it even better.  First, I most give a shout out to the Mister.  He said he would like this cake better with a caramel sauce.  I'll work on that babe.  Talenti Gelato is amazing and their containers make great desk accessories – and its made right here in Marietta where we live. Their Tahitian Vanilla Bean is rich and deep.  (Side note to any Talenti people reading this: can my boys and I come do a tour and taste testing?)  Then I tried my hand at melting down red hots in apple juice – and it worked as a chewy magic shell.  It basically made the dish pretty.

Apple Scone Cake ala mode with Red Hot Drizzle
Author:
The Charming South Kitchen
Prep time:
Cook time:
Total time:
Ingredients
2 cups all-purpose flour
½ cup sugar
1 tsp baking powder
¼ tsp salt
1 stick unsalted chilled butter (cut into pieces)
1 egg
½ cup (minus 2 tbsp) milk
1 tsp vanilla
2 granny smith apple, thinly sliced
3 tbsp sugar
cinnamon to taste
Instructions
Mix the dry with the butter and run it in your food processor till you get coarse crumbs.
Add in the liquid and combine.
Put half of the mixture on the bottom and side of a deep dish pie pan (that's been sprayed). Dough will be sticky.
Thinly slice two apples and arrange on top of the dough.
Then drop the rest of the dough on top like drop biscuits. Top with cinnamon and sugar.
Bake for about 45 minutes on 350.
Top with ice cream and red hot drizzle.