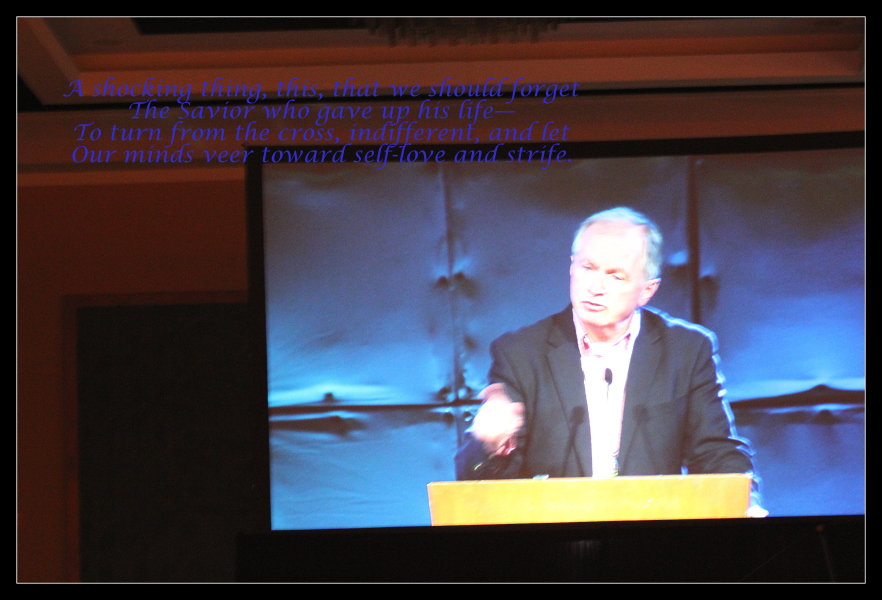 One of the buzz words for the last decade has been community.  And honestly, I still don't think we get it right half the time- but that's another story.
Community can be with anything.  You can have community in your neighborhood, at your work place, with your facebook friends, over your enjoyment of coffee or wine or handcrafted beer. But true community can only be had by digging deep, suffering with, having one reality and that is in the Gospel.
Don Carson, one of my favorite authors and preachers, is also a hymn writer.  My husband fills me in on all these things.  I first sung one of his hymns while we were dating.  Last night, my husband told me about this hymn, A Shocking Thing.
I hope you love it.  And think about it when you next practice the Lord's Supper – as it is a communion hymn for the church.
The first lines of they hymn remind me of the first verses in Philippians 2.  I'm studying this letter of Paul with ladies from my church.  Got to this portion this morning.  How often we love and be in the church out of rivalry or conceit.  Not out of love and unity.  May the work of Christ on the cross guard our hearts and minds.