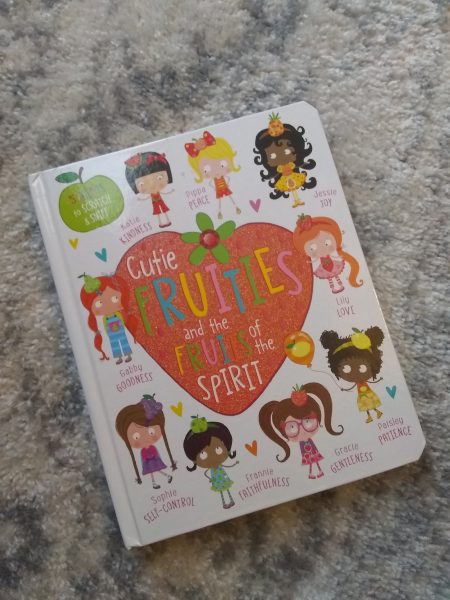 I remember being in middle school and loving scratch and sniff things.  From books to stickers to all things school supplies, scratch and sniff everything made any task more fun.
And as a parent I want to have fun ways to teach my kids about how to live for God's glory!
This book does just that.  It incorporates scratch and sniff fruit to help little ones learn about the fruit of the Spirit. This is an adorable board book, perfect for little girls in your life.  My boys have enjoyed it to (especially sticking their nose in the book to smell the fruit), but the Cutie Fruities are girls!
What a fun way to teach them about the fruit of the Spirit.  If you would like a copy of this book for your own library, just leave me a message here about what fruit of the Spirit you are working on – especially in your own life.  Mine is love (not being irritable especially with my kids who have been sick lately).
Thanks Tommy Nelson Mommies for my book and the giveaway book.  All thoughts are my own!