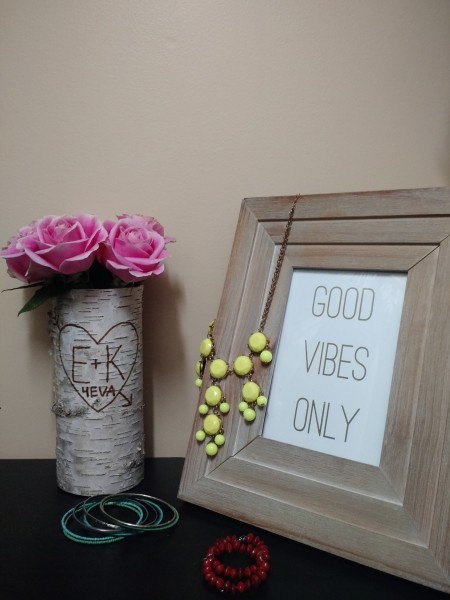 One of the biggest encouragements to me in the losing weight and healthy living game is affirmation from others.  Words of affirmation are important to me in almost every area of life, so there is no reason it should be any different in this area.
Maybe you are the same?  And maybe you do have people in your life who are your encouraging accountability friends and also those friends who give you the right words even when you've blown it by eating a hot fudge brownie sundae because you were having a bad day (those days happen).  They are the friends you have, either by text, phone, or in person, that will help you when you are wanting to ruin all the hard work you've done by blowing off your diet because its "that time of the month".  You hopefully have people in your life who are helpful with new healthy recipes or new exercises that will help you beat the humdrum diet chamber we all can get in sometime.
One area that I think everyone needs encouragement in is the closet.  Most women are emotionally helped when they look nice.  I remember that lesson from high school.  If you want to do good on a test, dress smart or dress nice that day.  It would usually boost your test scores more than if you wore cut-offs and flipflops. Well, women, if you are losing weight, keep your closet a "good vibe only" place!
Pictures below: at 225 when my older son was 4 months old.  and last week at 166 when my older son is almost 3.  I really love that scarf and my hair in the picture on the left.  But, I love that outfit a whole lot more on the right!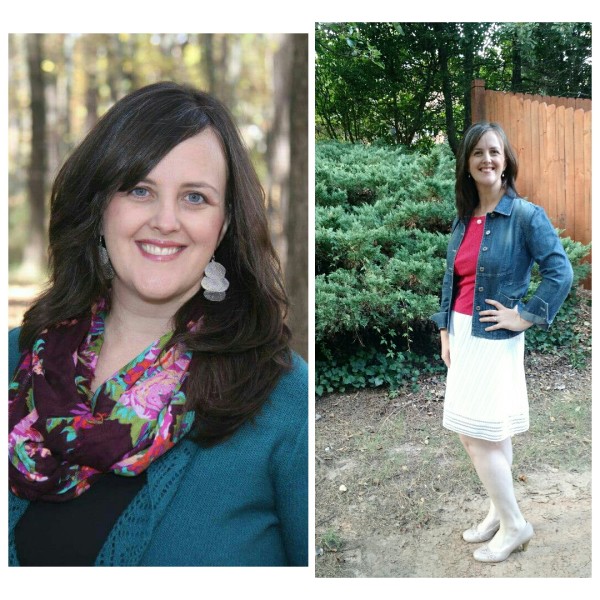 Here are a couple of things to consider:
 Wear what fits.  Right now I am in between sizes in my jeans.  The ones that I've been wearing are getting too big, but the ones I have folded on my skinny shelf fit fine in the legs, but still leave me with a muffin top (that no woman wants).  Tip: wear the bigger ones.  They will make you look smaller than if you are trying to squeeze every single pound into too small of clothes.
Wear what makes you feel pretty.  If you think you look pretty, stylish, or thin – chances are other people will think so too because you will exude more confidence.  That confidence will also help you as you eat that day.  It will remind you of all your hard work that you've put into a new healthy lifestyle.
Ask your spouse/boyfriend/SO: The person I want to please most with what I wear is my husband.  His is the gaze I want to hold.  So, ask your mister (or significant other) what he likes, what looks good on you, what patterns he would go for, etc.  And if he doesn't like something, and you aren't that attached to it, sell it or give it away – no use having it in your closet.
Don't beat yourself up!  The print above is from my friend Bpaperie and I won it from her shop.  It helps when I look at it in my closet to not be so condemning of every roll or stretch mark (thank you babies and years of weight loss yo-yo dieting) or inch of cellulite.  Focus on your strengths and how much weight you have already lost.