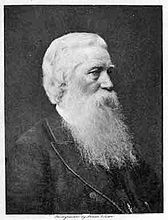 How do you pray for your kids?  If you are like most Christians in America – you are praying for your kids to get good grades, make good friends, get into good schools with great scholarships, good jobs, good marriages, the American life.  What if you prayed a dangerous prayer like this for your children:
"Heretofore we fears bias you, but no we must tell you why we praise God for the decision to which you have been led.  Your father's heart was set upon being aminister, but other claims forced him to give it up.  When you were given to them, your father and mother laid you upon the altar, their first-born, to be consecrated, if God saw fit, as a Missionary of the Cross; and it has been their constant prayer that you might be prepared, qualified, and led to this very decision; and we pray with all our heart that the Lord may accept your offering, long spare you, and give you many souls from the Heathen World for your hire." (John Piper, Filling up the Afflictions of Christ, page 73)
This is a conversation had by John Paton with his parents. John faithful served in the South Seas amongst hardship, disease, death of spouse and child, fearing being eaten alive – every day for decades. 
You never know how God will answer the prayers of a parents.  Make them good ones. 
More on Paton and the rest of the Piper book in the book review soon.