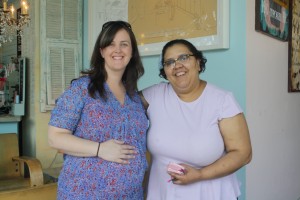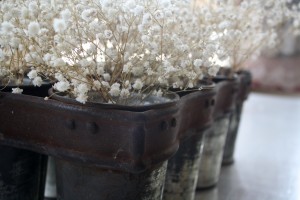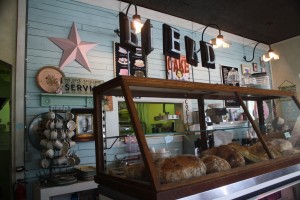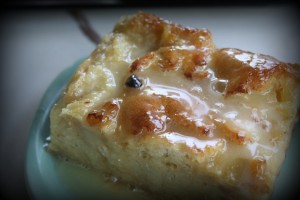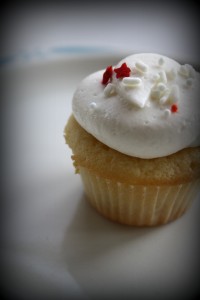 For about two years now I've wanted to hop in a car, drive to Savannah, and sit down in a  little bakery that boasts of great bread and antique cookery.  Finally, I did it.  And unfortunately it was one of the hottest days in Savannah and I was almost 8 months pregnant, but the food and company was well worth it.
The co-owner was sincere and cared about her customers.  The menu was not extensive so they specialized in what they made: great homemade sandwiches on fresh baked breads, and delicious desserts (and though we weren't there for breakfast, I know from personal experience how great their morning goodies are).  The decor matched its name "Back in the Day" with antiques and mid-20th century kitchen finds. 
I split the Super Chicken sandwich with E.  Then we also split the bourbon bread pudding (to quote my husband, it was the best vread pudding he has ever had), and I took a few bites of my friend's Coconut Cream Pie. 
Here are some of the pictures from the day.  Enjoy – and next time you are in Savannah, this is a must-stop!