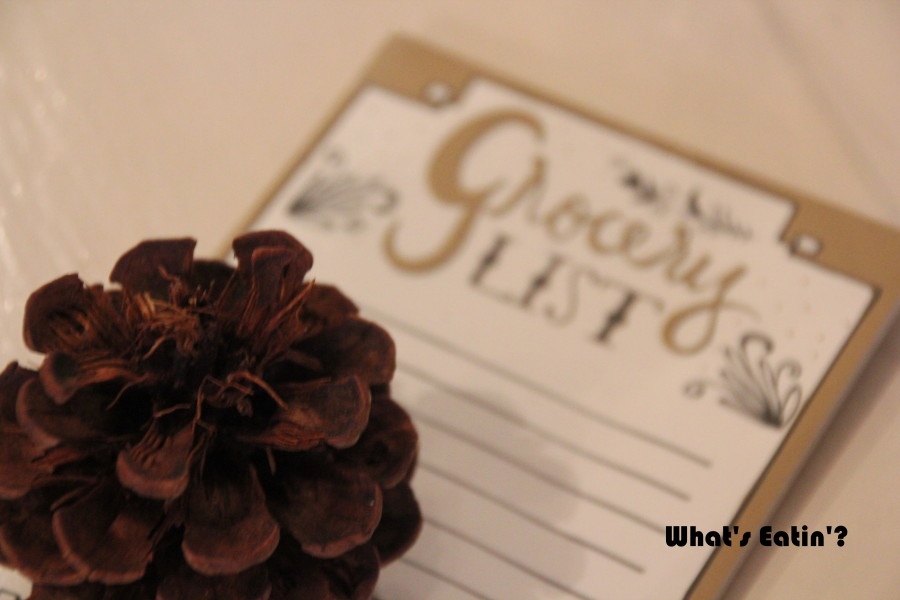 I usually do my grocery shopping and menu planning on Monday, so I thought I'd put it out there. This is helpful for two reasons: keeps me accountable and not wasting money or food and also it may give you some new dishes to try!
I wont say there won't be variance from this list – because often I get inspired by the blogs I read each day – but hopefully this will be a good start!
Monday: Me finishing up a Raw Detox so a green smoothie and E will have my boxed lunch from a nutrition study today. Yay – no cooking!
Tuesday: Larry's Pizza for lunch with friends from Durham and Taco Tuesday for dinner: Breakfast Tacos strictly because I have missed my Great Day Farm eggs since being in FL and on a Raw detox for three days. I'll be including black beans and sweet potato hash in the tacos.
Wednesday: Its rumored to be cold here so I think I'll make an addition to #elr14 and make Jenna's Broccoli Cheddar Potato Soup. Really – its vegetarian and I only need 3 ingredients from the store to make it. Vegetarian minus the bacon of course – but that's just a topping and I will eat it!
Thursday: Dinner is italian chicken tenderloins and grown up tater tots and roasted beets.
Friday: Hubs is going duck hunting. I'm having a play date at a local church and am making another #elr14 recipe – apricot chocolate chip scones I'm going to Panera in the afternoon for some LaLa time. Dinner is going to be a homemade pizza – I want to be making these more often on Fridays. Simple. But, this week I won't be making the dough. I'm thinking a pesto roasted garlic onion pizza – I'll share the recipe if it turns out!
Saturday: Leftovers! Fresh Vegetables. Brunch at church. Also, we are having a play date/craft day so I thought I'd add another check to #elr14 and make her Lazy Girls' Blondies for the kiddos (and us if we want one).
Sunday: Leftovers as well for today!
What are you cooking this week?