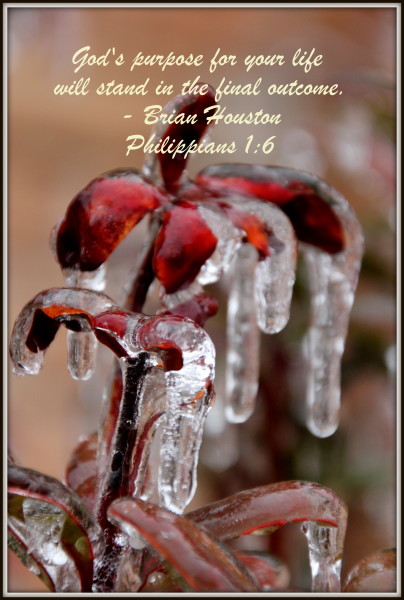 I sang in a traveling ensemble group in high school at the Christian school I attended.  One year we sang a very cheesy (think early 90s) Christian song "When you can't trace his hand, trust his heart."  Ok – the words are true, but I will admit very cheesy indeed.
But, how true!  When you know where you want to be in life and what God has gifted you with and don't see how you are ever going to get there?
When you see some others advancing and succeeding and you just feel like you are stumbling along?
When there is no yellow brick road to travel?
God.  He started you.  He will bring you to completion.