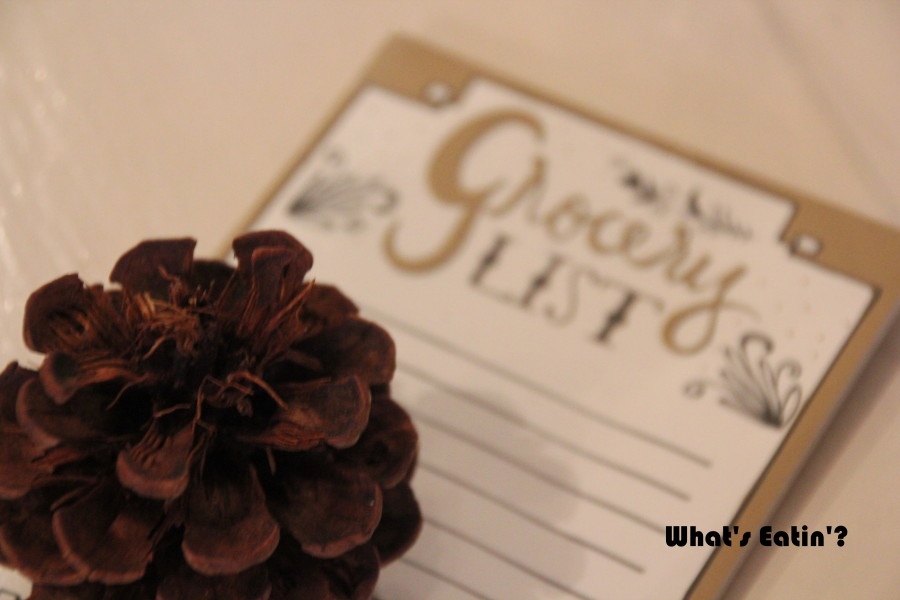 This week will be different because of a Grain-Free 4-Day Detox (stay tuned for more on that) and a holiday and some ministry opportunities coming for the weekend. I really do love using my love of cooking for ministry opps – everyone loves food, right?
Monday: Making something similar to this pork roast and serving it with sweet potatoes and sautéed apples. Think cracker barrel.
Tuesday: Sautéed seafood with taco seasoning – think Taco Tuesday – with a salad (my husband will more than likely have it with a tortilla and cabbage).
Wednesday: Cabbage and Kielbasa.  I'm trying to win my husband over with this meal.  It is something I loved when growing up and now I'm just making it because I had the kielbasa on hand and needed a cheap meal.
Thursday: DATE DAY!  Since our marriage retreat got cancelled a few wknds back, my hubs took the day off and we are doing us-stuff.  That includes conversation, coffee shops, and lunch date!
Friday: Chocolate-covered strawberry pop tarts for Valentine's Day breakfast, Crack Cookies to take to some widows for VDay – more on that later as well, stay tuned – and then my hubs cooks me a rather awesome steak each year on VDay and with it we are having roasted fingerling potatoes and asparagus.  Don't know about dessert yet.  We shall see.
Saturday: Having some friends over for a brunch on Saturday morning.  These rolls will grace the table.  This sparkly beverage.  And a delicious quiche.  Keeping it simple.  But, delicious.  And about friends and conversation and a pretty tablescape.