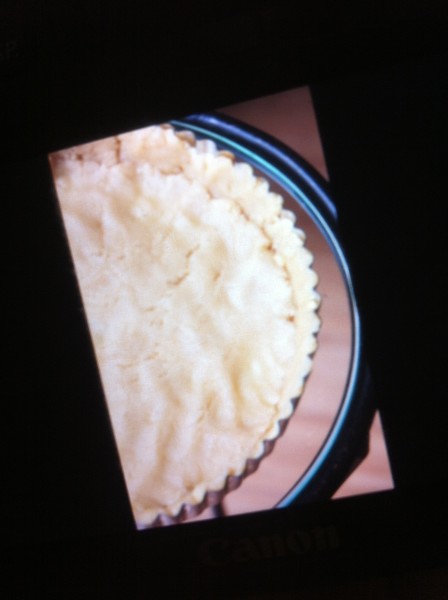 A blank canvas.
Sundays…when you wake up, you may know your schedule, but you may not know how the day is ultimately going to go.  You may wake up and do your normal thing: dress the kids, dress yourself, hop on over to church, come home to a quick meal and put the kids to bed.
Some Sundays you get to live wildly.  Maybe throw in a walk or a picnic.  Throw in an afternoon nap or a trip to a movie theater.  You may jaunt over to a park and swing in the air with your feet out in front of you – capturing a moment on film that is as fleeting as the sun.
Whatever your Sundays bring, always think of your days as a blank canvas…just like this unbaked tart crust.  Cooking is such a metaphor for life.  You've got your ingredients – but what you choose to do with them is your decision.  God's got a great plan for our lives.  For me, it might be a blueberry Italian cheese tart.  For you, it might be baked lasagna and a dish of blueberries for dessert.
Live your life!