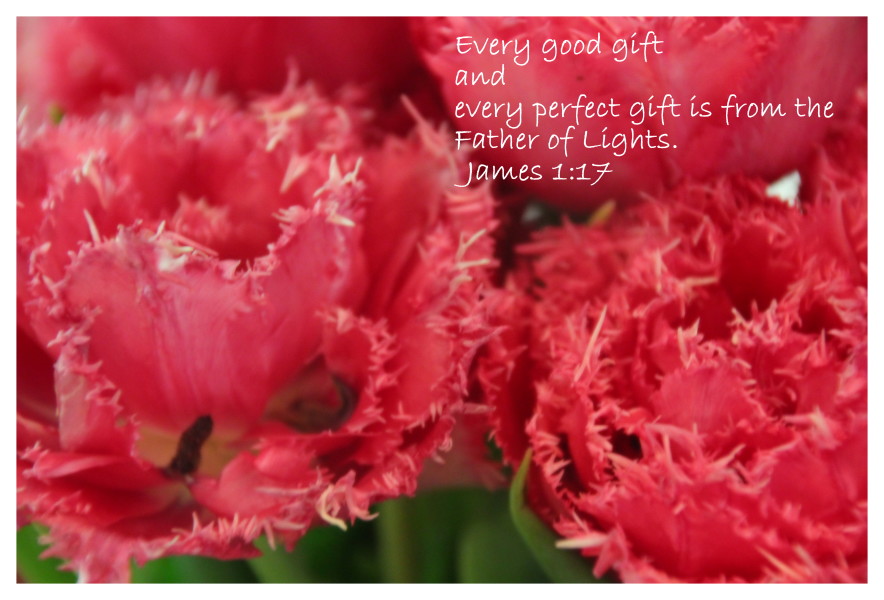 One of the big trends in birthday photos or memory books is to talk about the child's favorite foods, words, people, toys, books, etc at each time they have a birthday.  I wish I had the chalk-lettering skills to do one for my boys' birthdays coming up, but I will leave that to the experts.
But, if I were to do a chalkboard letter sign for my younger toddler, his favorite word would be "mine."  And seriously, we didn't teach him that word.  Its not like my husband and I go around saying mine mine mine in the house.  But, knowing we as his parents are sinners,I'm sure he did pick it up from us at some point along the way.
Mine is not a word we want said a lot in our home.  I usually answer him back with something like that: "Bubs, nothing is yours.  God gave us all things and all the things that we have are from him.  He gave them to us to use and share.  We need to be kind and share the gifts that we've been given."  I want him to learn a few things from this conversation (that happens at least 10 times a day):
1.  God is the giver of all good gifts.  James chapter 1 says that and many times in the Psalms it says that everything in the world is the Lord's.  We may have been given a gift from our parents, grandparents, friends, etc but ultimately all good things come from God.
2.  God does want hearts full of gratitude.  God desires our hearts to be overflowing with praise for all that He has done for us. And out of the overflow of the heart the mouth speaks!  So, if we can train our children to be thankful, then as they get older, maybe a heart of thankfulness with take root in them by the power of the Holy Spirit and their little mouths will bubble forth with praise!
3.  God does want us to be kind.  Kindness is fruit of the Spirit, so that makes it something that God desires in us.  Kindness is not something we naturally gravitate towards.  No, we all naturally gravitate toward taking care of ourselves first.  Kindness is showing special care and grace for someone else.  Even in toddler world, that may mean sharing the last cookie or giving up a special toy because another friend wants to play with it.
There is a new book by Tommy Nelson that helps preschoolers not only learn a crucial life skill of counting, but also, more importantly, how to express their thankfulness.  Count My Blessings 1-2-3 is a perfect little shapes book that is durable and fun and rhyme-y.  My boys have loved this book series.  When we read it together I can help them think of specific cases of each blessing (like friends).
If you would like to win a copy of this book for your toddler, all you have to do is tell me one thing that you are thankful for in being their mommy or daddy.  That shouldn't be that hard – and it will help continue to grow a spirit of thankfulness in you as their parent.