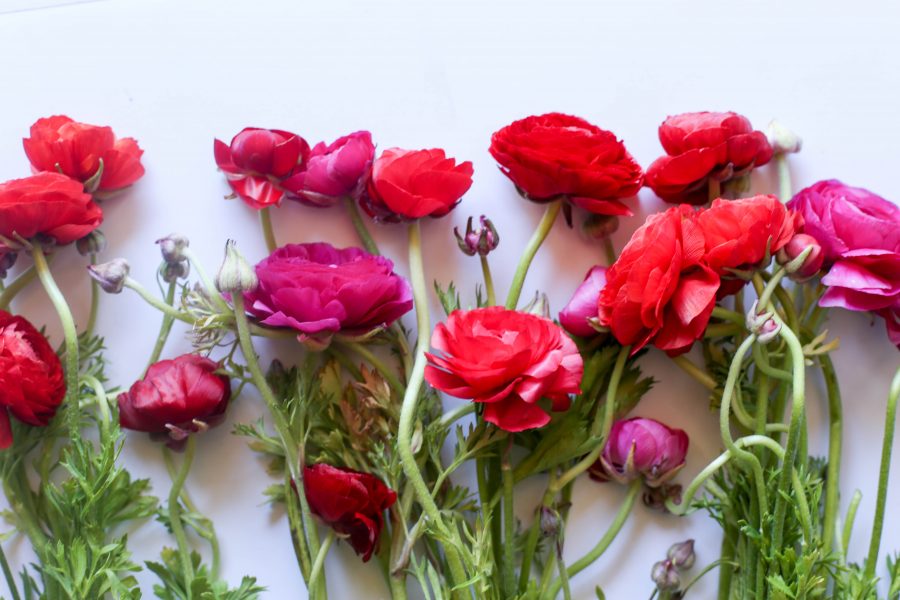 A few years back a sweet friend started displaying these gorgeous flowers in her social media feeds.  I had really never seen them before, or at least didn't have a category for them.  These wild, round, ever going flowers with lettuce leaves just struck me as the perfect spring flower.
Ranunculus are wild.  They sprout and twig all over the place.  You can try to force it to go in the direction you want it to, but most likely it will just go right back to what it is doing and do its own thing. If you force it to much, it will break right off of its light green stem.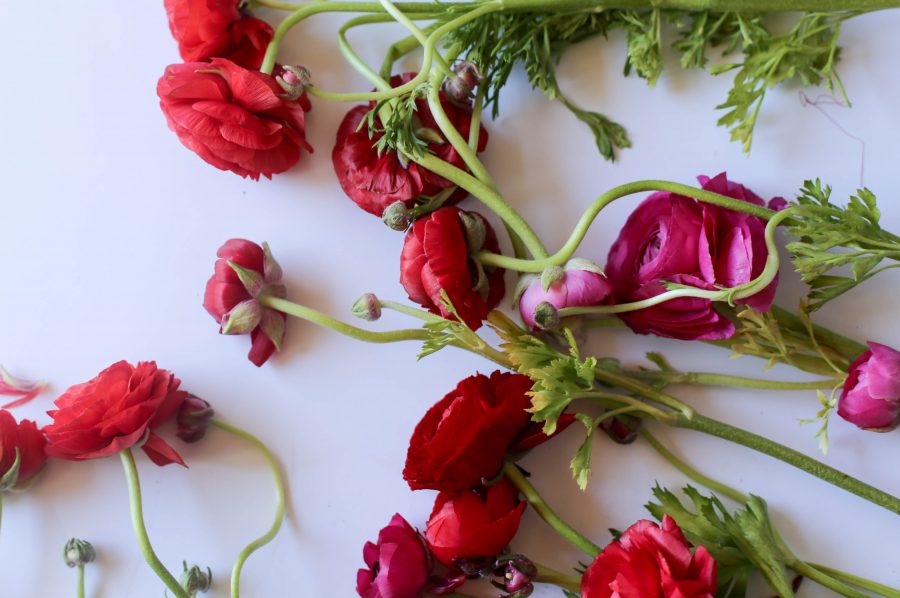 They can stand alone or be fine in a group.  I went to a brunch recently for a great ministry and one of the attendees has designed beautiful tablescapes just with ranunculus.  They were simple and elegant and fun and stunning.
The past few years I have gotten in the habit of going in to Trader Joes and waiting eagerly for them to arrive in the front of the store.  For their little round faces to be smiling at me, begging me to take them home to adorn my table or bathroom counter.  And every time I walk in the house I see them, and smile.  And think of my friend.  And think of my boys.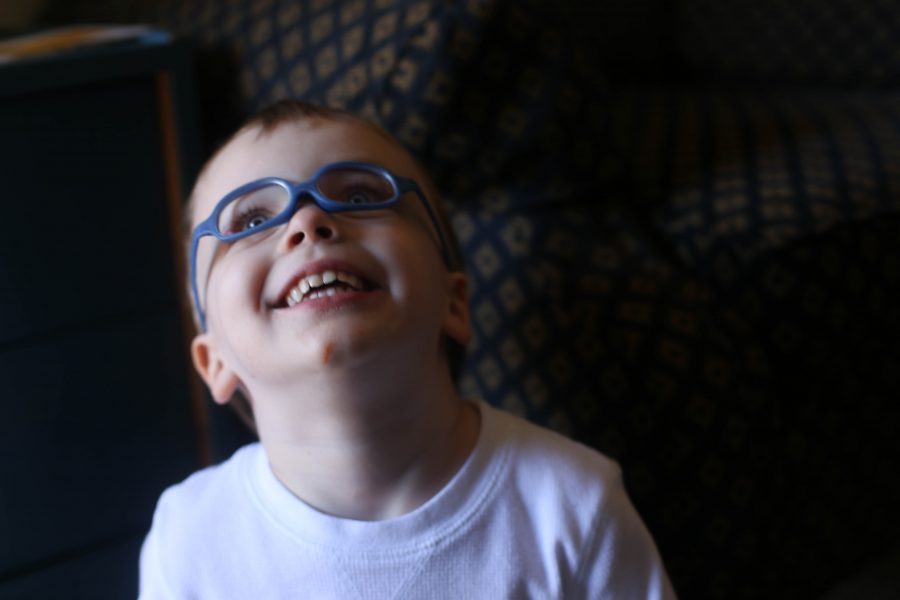 Now, what in the world do ranunculus have to do with raising children?  Something I ask my boys: "Who made ranunculus?"  God did they will respond.  And you know what, God did make them.  He made everything to be its perfectly designed self.  He made elephants to have long trunks.  He made giraffes to have long necks.  He made ants to be small and strong.  He made clouds to float along in the sky and carry buckets of rain and snow. He is a perfect Creator.
He made ranunculus to be their sprouty, wild, crazy, perfectly perfect selves.
And that is how he made both of my boys.  He made them perfect in his image.  He made them to each have a perfect path designed for them that will encounter many different things along the way.  They will be different in their perfect unique ways.  They will have their own journey and path to God.  They will learn differently.  They will respond to the world differently.  They have different paths but ones that I pray will end at Jesus.
I can't force them to be who I want them to be. I can tell them to obey and expect obedience, but I can't choose their path for them.  I can train them up in the way of the Lord, but ultimately their life with Jesus has been chosen by Jesus.
As I was designing some ranunculus pictures the other day, I was telling my boys about how God made them so unique and I was glad I get to have them for a little while.  They were exploring the different colors, its scent, and even kissing it.  I love having different ways of teaching my boys God's truth and even good morals.
As they learn to explore more, watch shows that have good morals, I love to bring in the natural world and good wholesome shows like the ones I can find on PureFlix . As long as you are intentional about teaching your kids, the natural world, books, movies, television shows can all be great tools to teach your children about who they are and who God is.