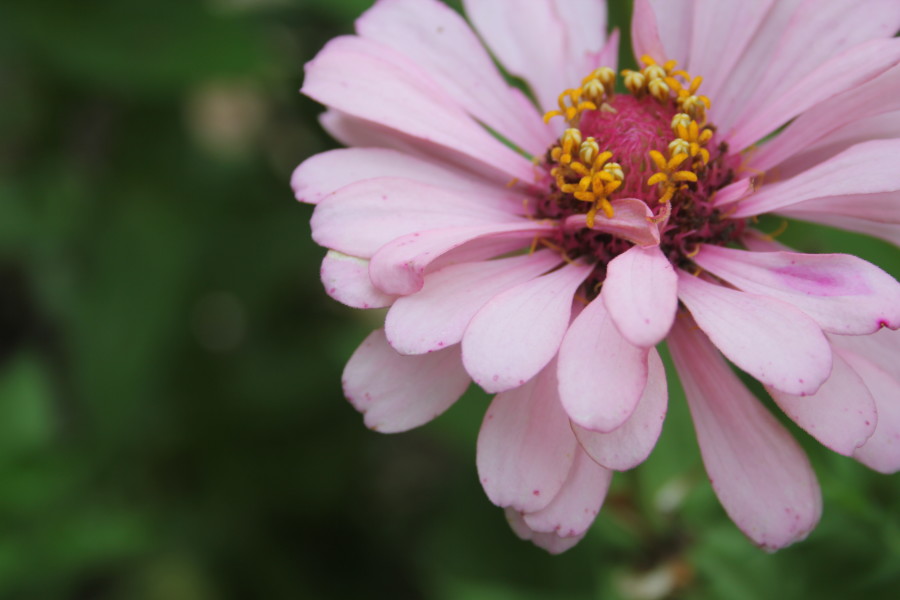 I'm not really one of those girls that has tons of purses and always has it with her.  I usually have one that I pick up on clearance or at Goodwill just to get me usually to church.  I have a bag that goes with me every morning to where I do my quiet times: books, sketch pad, Bible, psalter, notebooks, and plenty of pens and pencils.
I do carry my wallet: receipts, the normal stuff in your wallet, and a pen, and a small pack of notecards just in case I need one in a jiffy.  You never know when a note of encouragement might brighten someone's day.  My wallet is a made just for me handheld by my sweet friend Leah.  I love it – gray and yellow!
Now, my current purse is one made by my cousin in Alabama.  Its cream and gorgeous.  It stands up on the bottom on its own.  I love the buttons.  I use it primarily when I'm going to church or another church function.
It holds my aforementioned wallet, tons of writing instruments (notice a theme), phone (even though its usually in my hand or pocket), keys (though they are usually attached to a belt loop), my journaling Bible, notebooks for sermon notes (I have one for each book of the Bible I'm currently studying), some receipts, change, and maybe a tube of lipstick.  I really don't know why I have lipstick, because I almost never reapply it when I'm out somewhere.
Anyway, what's in your purse – or do you think there is some great bag out there that I just have to have?