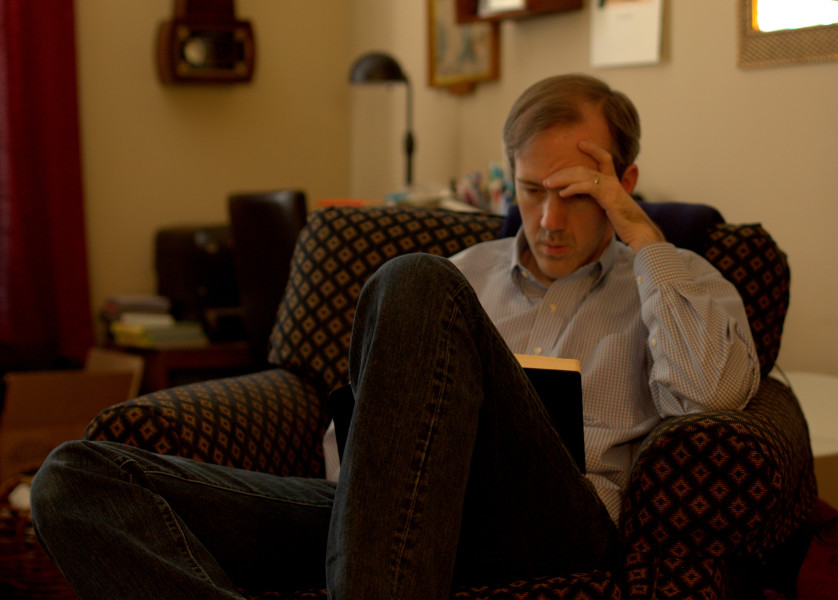 Obsession is a strong word.  Hmmmm…I've got one main one.  Its been my latest obsession for the past 4.5 years now.
My mister.  As we come up on our 4 year wedding anniversary, I'd have to say he gets better with age.  I can say he's in his 40s because he is and I'm not…I'm such a baby compared to him (ha!)
He is definitely my better half.  He is the caring, shepherding person who makes any and every church that he is a part of more wonderful.  He listens to people.  He cares about them.  He takes what they say to heart.
He is an amazing musician.  Its like he doesn't have to work at it.  It just flows from him – like worship.  Though I know he does work at it – it is more a part of him.  He loves playing with his favorite musicians: Erica, Nathan, Tim…and some penny whistle action by Phil.
He is a humble man of God who seeks to lead me gently and lead our children well.  They will know patience by knowing their daddy.
I do not get enough time with this man.  But, tonight, after he got back from a concert…he tasted the food I cooked, helped with cleanup, fixed my knife block, and now we are sitting on the couch both working on our computers.
He is amazing.  I'm obsessed with him.  And will be for the next 60 years so Lord willing.