Th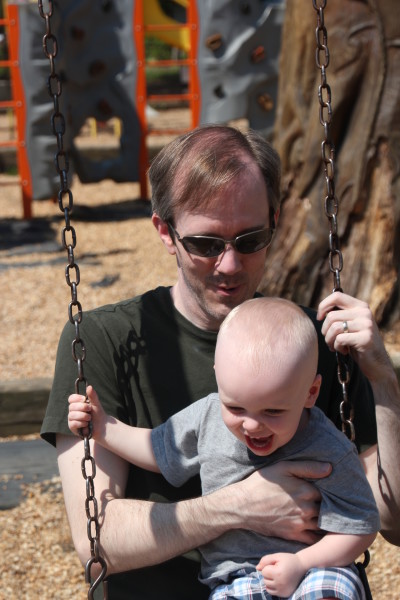 is is a season of Advent – of hope, of awaiting, or mystery.  Of incarnation.
One of the beautiful things about the incarnation is that God the FATHER sent His only perfect beautiful son into the world.  I can't even imagine giving up one of my boys.
Back to the story…the men in our lives play several roles.  Man, husband, father, employee, friend, son, brother if applicable (my husband is an only child), worshiper, etc.  The list is pretty inexhaustive just like our list is.
But, for me, I think two the most important at least in my husband's life is husband and father.  There is such a burden on him to provide, protect, lead well, shepherd all of us to know Jesus.  He just isn't living for himself anymore.  On no given day can he wake up and say, "I think I'll do what I want to do today," but instead he wakes up to snuggles, cries, diapers, commuter traffic, my texts complaining about the disobedience of our boys, etc.  There is always so much crowding his heart and his mind.
I long for him not only to have an intimate close relationship with his heavenly Father – but use that relationship to guide his relationship with his boys.  Our boys are incredibly blessed with a father who is gentle and patient and one who loves Jesus more than he loves them.  He plays cars and basketball with them.  He takes them to the park.  He provides for them.  His desire is for them.
Isn't that so the heart of the Father for us?  That His desire is for us – to know him and be found in Him?
Pete Alwinson's new book, Like Father Like Son, is a good read that goes through different aspects of a relationship between the Father and his children, men.  I think some of the concepts can definitely be applied to men and women.  I think, honestly, that the book might be more with a female tone in mind, I don't know.  I don't know if I can see my mister reading this book or really any of the men that I know.
But, I do see it as useful for wives to pray for their misters.  That's why I got this book.  I want to be more knowledgeable about how to pray for my mister and his relationship with his Father as he seeks to know his boys and lead them to the Father.
Thanks to Litfuse for the book in exchange for my honest review.