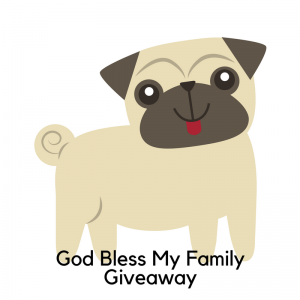 If you asked my older son what his favorite thing in the world was: he would probably say dogs.
What is so funny is I think every one in his class knows it.  Such a sweet little friend as his school brought him a stuffed animal doggie because he wanted him to have it.  So, sweet, right?
The hearts of little preschoolers!
We've enjoyed the God Bless My (Series) by Hannah Hall.  The latest one is a sing-songy rhyming book about family and it is illustrated with dogs.  So, even though this book is definitely more for babies and toddlers, I knew I had to get it because of my son's affinity for dogs.
So, thanks to Tommy Nelson Mommies, you have the opportunity to win a copy.  So, whether you have babies or toddlers or even older kids who love dogs – this would be a great book for your family.
Just leave a comment here to be entered!
Thanks Tommy Nelson for the book and the giveaway!